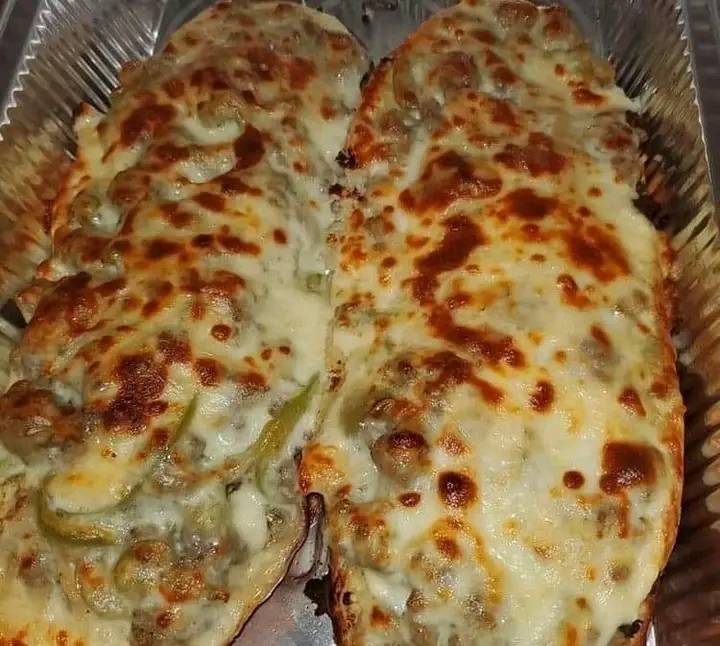 Ingredients :
Fresh French Garlic Bread
Philly Steak meat
Worcestershire sauce
Provolone cheese 2 packs
1green bell pepper
1white onion
Olive oil
Garlic and Onion powder
Pepper
Instructions :
Marinate meat in seasoning and sauce. Slice veggies.
Cook meat until done then remove from pan and cook veggies until soft.
Add meat and reseason with a little sauce to your taste. I pre cooked the bread for 5 minutes then topped with meat/veggies then topped with cheese.
Cover and bake for 45 min then uncover and broil until cheese browns on top. Get your favorite hot sauce and maybe some mayo for dipping. Enjoy with some French Fries.