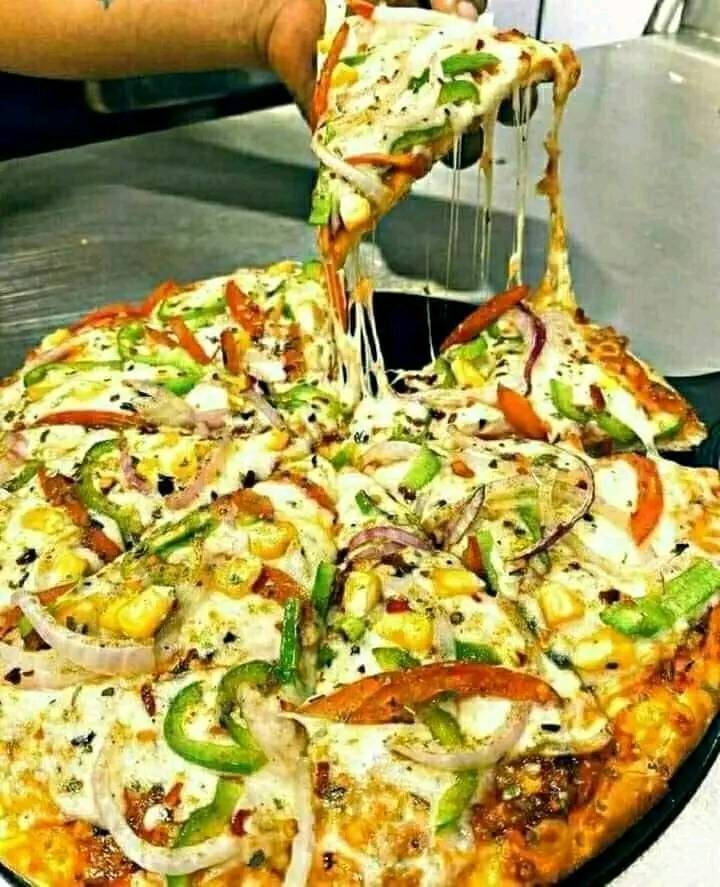 Ingredients:
3 cups all purpose flour
2 ½ tsp active yeast
1 ¼ cups warm water
1 tsp salt
2 tbsp olive oil
1-2 cups chilli gallic sauce
shredded Mozzarella
fresh veggies like bell peppers, onions, mushrooms, olives and etc
pepperoni,chicken, or ground beef
Directions:
Step 1
In a small bowl, whisk together warm water and yeast, and set aside. The mixture should start to foam after a few minutes. In a large mixing bowl, combine flour, salt, and gluten if using. Stir well, then add the water/yeast mixture and olive oil. Stir until a ball forms. Use your hands to knead the dough for several minutes. Form the dough into a loose ball, drizzle a little olive oil on top, and cover the bowl with a clean dish towel. Let the dough rise for 2-3 hours.
Step 2
When the first rise is finished, punch down the dough and cut the ball in half. Roll each piece of dough into a new ball, place them in separate bowls, and let them rise for another 30 minutes. Meanwhile, preheat the oven to 180° or according to your oven and prepare your toppings. Chop any veggies you plan to add.
Step 3
Sprinkle a few tablespoons of whole wheat flour on a clean counter top, then flatten one of the dough balls onto it. Use a rolling pin to gently roll the dough into a circle. Use your fingers to shape the edges into a slight crust. You can also lift up the dough by the crusts and gently turn it to help the dough stretch evenly.