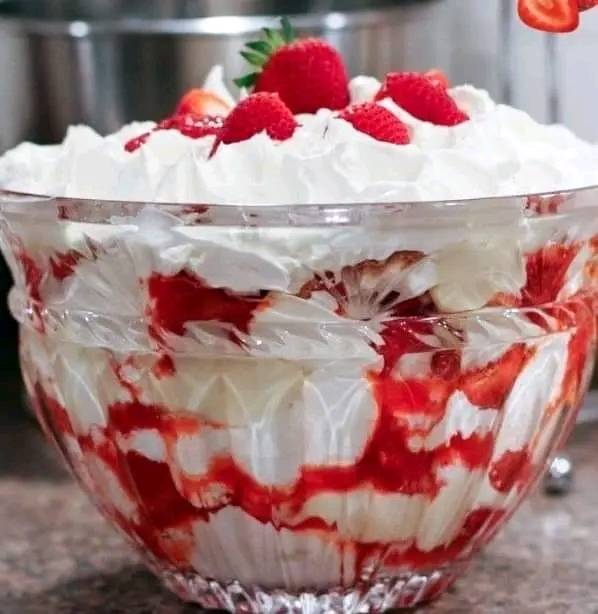 Ingredients:
1 yellow cake mix
1 (6 oz.) pkg. instant vanilla pudding
1 lg. can crushed pineapple, drained
2 (10 oz.) pkgs. frozen strawberries
2 bananas
1 (16 oz.) carton Cool Whip
PREPARATION:
Bake cake in two round cake pans and set aside to cool. Make pudding and set in refrigerator to get cold.
Cut one layer of cake in small chunks; put in punch bowl. Spread half of pudding on top; then add half of pineapple and one package strawberries.
Slice one banana on top; half of Cool Whip, spreading to cover completely. Repeat with the other layer the same – ending with Cool Whip. Let set in refrigerator overnight.