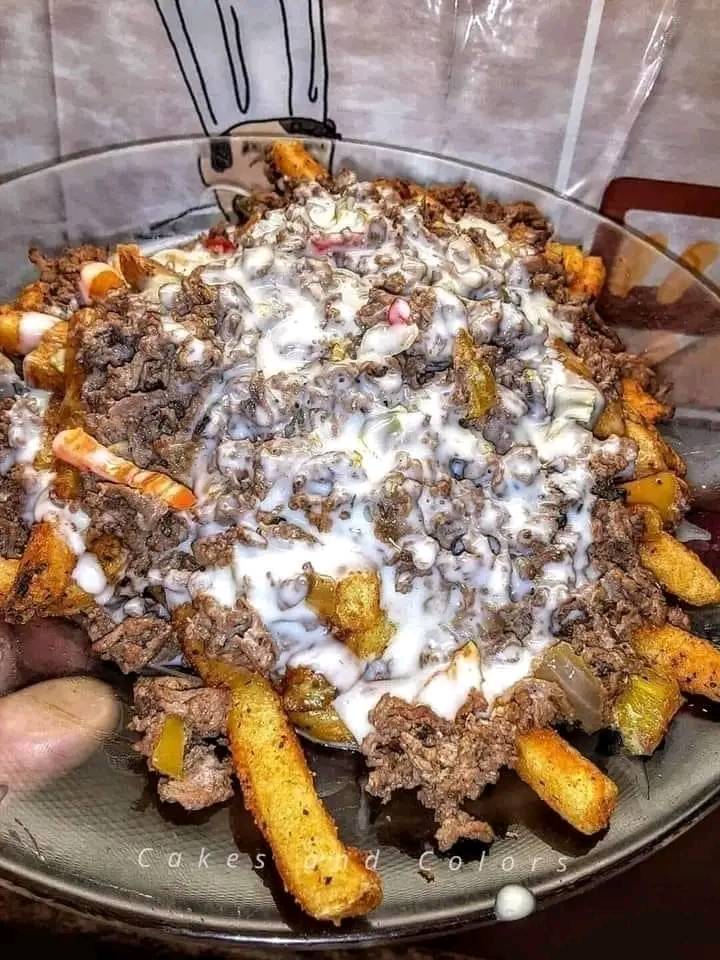 Ingredients:
1 tablespoon butter
1 tablespoon flour
2 cups milk, warmed
Instructions:
Cheese sauce:
Melt butter in a medium saucepan.
Once the bubbling has subsided add flour and cook for 1-2 minutes until light brown.
Slowly add warm milk to the butter-flour mixture, stirring constantly. Cook 4-5 minutes until thickened.
Remove from heat and slowly mix in cubed cheese until melted.
Cover and cook on the lowest heat possible until it fully incorporates, stirring periodically. Keep warm.
Meat, pepper & onion mixture:
Preheat a large saute pan over high heat.
Add meat to pan and cook, over high heat, until no longer red.
Remove from pan and set aside.
Return pan to heat, add additional oil (if necessary) and add the peppers and onions.
Cook, stirring often until peppers are softened and onions are browned.
Return meat to the pan, stirring into the pepper and onion mixture.
Cook until the meat, peppers, & onions are caramelized. Remove from heat.
Assembling the fries:
Place cooked fries on a platter or sheet pan (see note).
Scoop meat mixture over fries.
Pour half of the cheese sauce over fries and meat.
Serve remaining sauce on the side.
☆
 Thank you all for passing my things around and sharing 
☆