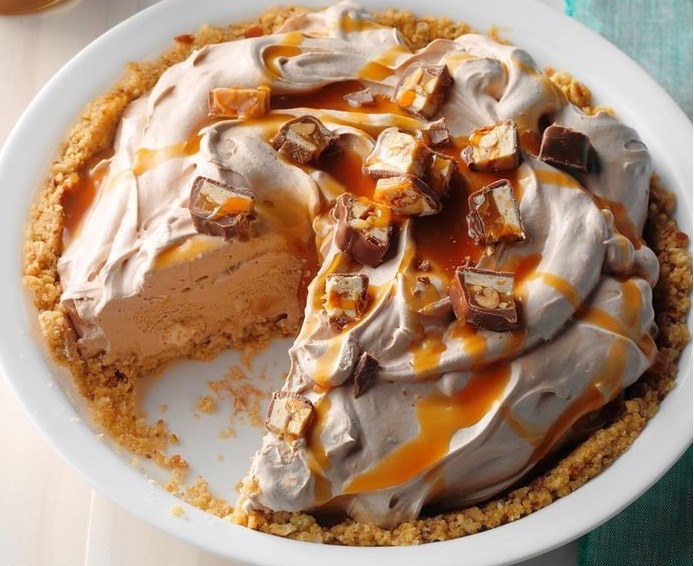 Ingredients:
1-1/2 cups salted caramel pretzel pieces

12 Lorna Doone shortbread cookies

1/4 cup sugar

6 tablespoons butter, melted

5 tablespoons caramel topping, divided
1 package (8 ounces) cream cheese, softened

1/2 cup Nutella

1 jar (7 ounces) marshmallow creme

1 carton (8 ounces) frozen whipped topping, thawed

1 cup miniature marshmallows

1 Snickers candy bar (1.86 ounces), chopped
Place pretzel pieces and cookies in a food processor; pulse until fine crumbs form. Add sugar and melted butter; pulse just until blended. Press onto bottom and sides of a 9-in. pie plate. Drizzle with 3 tablespoons caramel topping. Freeze while preparing filling.
For filling, beat cream cheese and Nutella until smooth. Gradually beat in marshmallow creme. Gently fold in whipped topping and marshmallows. Spoon into crust.
Refrigerate until set, 3-4 hours. Top with chopped candy and remaining caramel topping before serving.