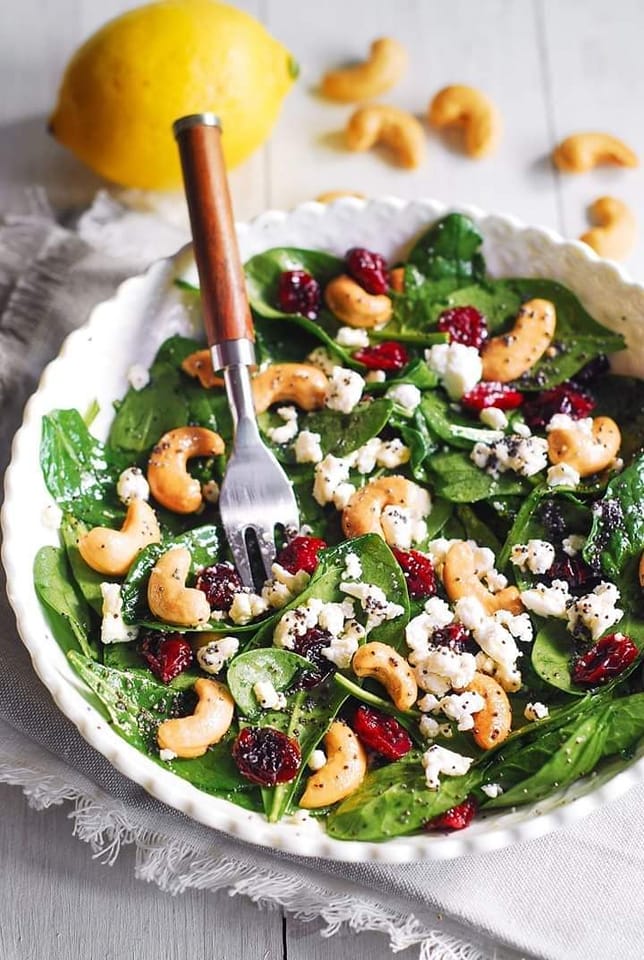 Ingredients:
Salad :
4 oz baby spinach
½ cup cashews roasted
¼ cup dried cranberries
2 oz goat cheese
Salad dressing :
¼ cup olive oil
2 tablespoons honey
2 tablespoons lemon juice freshly squeezed
1 tablespoon poppy seeds
Instructions:
In a salad bowl, combine baby spinach, cashews, and cranberries. Do not add goat cheese yet.
In a separate small bowl, combine salad dressing ingredients: olive oil, honey, lemon juice, and poppy seeds. Whisk until well combined.
Pour the salad dressing over the salad, and mix. Do not add all of the salad dressing at once – add just enough to coat the salad to your taste. Top with crumbled goat cheese.