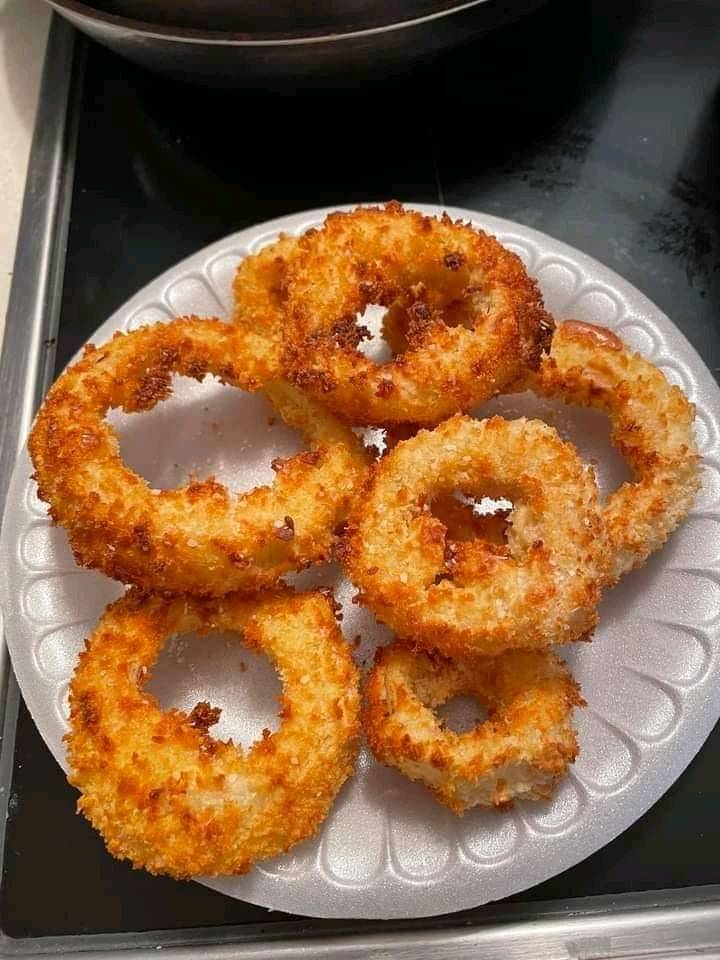 INGREDINER:My first attempt at onion rings
1 large onion,
1-1/4 c flour (divided),
1tsp baking powder,
1 tsp salt,
1 large egg,
1 cup milk and
1 cup bread crumbs (I used Panko). Slice onion into
1/4 inch strips.
method:
Place onion slices in large bowl (I used a ziplock bag) and coat with flour. Whisk egg, milk, baking powder & 1 cup flour. Add salt and bread crumbs in a 2nd bowl. Dip the onion rings into the batter and dredge in crumbs. Spritzed veg oil in bottom of pan and on top of rings. 380 for 6-8 minutes. I was out of milk so used buttermilk instead. They turned out so good I couldn't believe I made them. Will definitely make again and will definitely use buttermilk instead of milk.