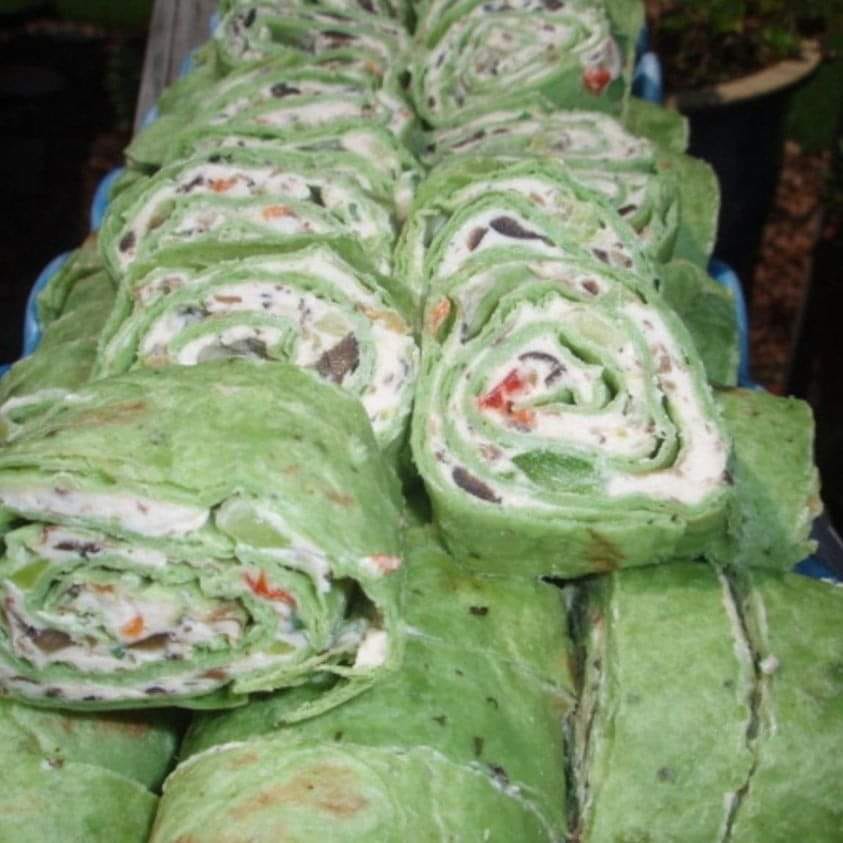 Ingredients:
4 – 8 inch flour tortillas
8 ounces of cream cheese, softened
2 tbsp ranch seasoning
½ cup celery, chopped
¼ cup chopped green peppers
¼ cup red peppers chopped
¼ cup chopped green onion
Instructions:
1: Mix the softened cream cheese, ranch seasoning, onions, peppers and celery in a large mixing bowl.
2: When mixed thoroughly, place a thin layer on top of one tortilla.
3: Roll the tortilla up lengthwise, as tight as you can.
4: Wrap in plastic wrap and refrigerator for at least three hours.
5: When ready to serve, unwrap and cut into slices and place on a plate.