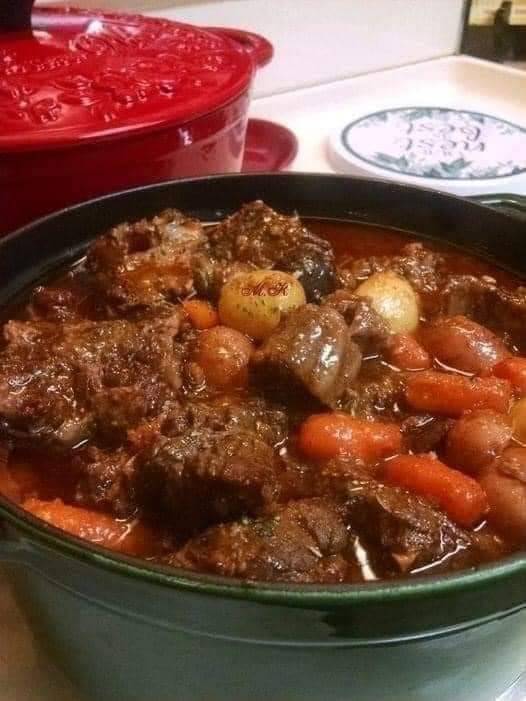 Ingredients :
3 tablespoons olive oil
2 pounds beef cubes
2 diced onions
3 cloves of garlic
340 ml of beer
4 cups of beef broth
1 tablespoon of Worcestershire sauce
2 tablespoons of tomato paste
1/2 teaspoon of Paprika
1 teaspoon of thyme
Salt and pepper
1 teaspoon of sugar
4 carrots
3 large potatoes
Preparation :
In a large saucepan, heat the oil and cut the steaks on all sides. Reserve on a plate
Put the onions in the pot, add the onions and cook for a few minutes, stirring often, then add the garlic and sauté.
Now add the beer and beef broth, Worcestershire sauce, ketchup, paprika, thyme, salt, pepper and sugar.
Return the beef to the skillet.
Cover and simmer for 2 hours.
Add the carrots and potatoes, 30 minutes before the end of cooking
Enjoy!