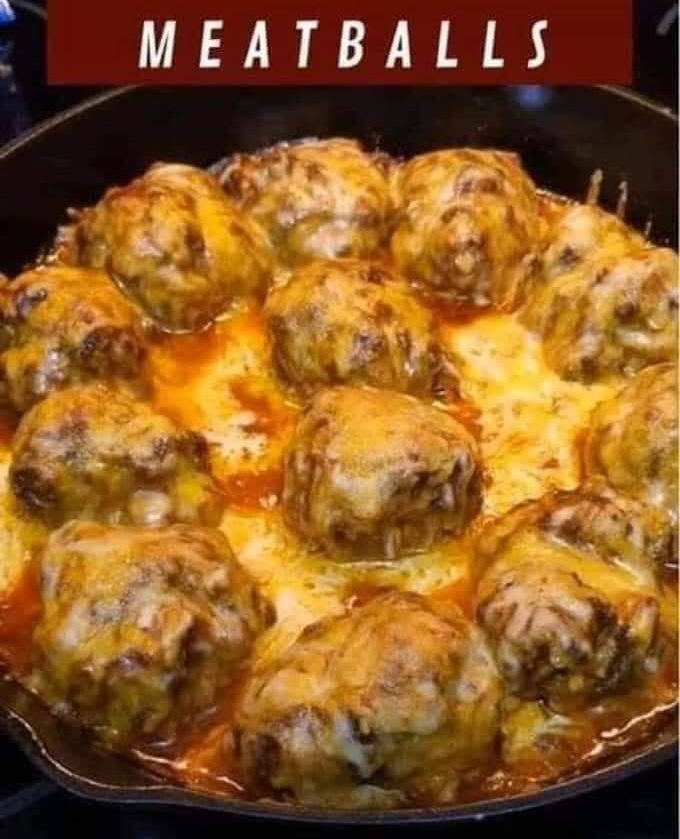 INGREDIENTS:
Meatballs:
2 pounds (908 grams) ground beef
2 eggs
22 soda crackers, crumbled (saltine crackers)
1/3 cup (56 grams) minced onion
½ cup (125 ml) milk
1 teaspoon (5 ml) garlic powder
1 teaspoon (5 ml) salt
½ teaspoon (3 ml) chili powder
½ teaspoon (3 ml) paprika
½ teaspoon (3 ml) cumin
¼ teaspoon (1 ml) pepper
Buffalo Honey Sauce:
¼ cup (65 ml) Frank's Red Hot sauce
¼ cup (65 ml) honey
¼ cup (65 ml) apricot jelly
¼ cup (50 grams) brown sugar
2 tablespoons (30 ml) soy sauce
1 ½ tablespoon (23 ml) cornstarch
1 tablespoon (15 grams) melted butter
PREPARATION:
-Preheat oven to 450°F (230°C) and line a baking sheet with aluminum foil.
-In a bowl, whisk the eggs, then add all the meatball ingredients and mix well. Form the mixture into balls and place them on the baking sheet—Bake for 8 to 10 minutes to brown.
-Meanwhile, whisk together all the ingredients for the honey buffalo sauce.
-Cover the bottom of the slow cooker with the meatballs, then cover with some of the sauce, layer with the remaining meatballs and pour in the remaining sauce.
-Cover and cook on low for 2 hours, stirring halfway through.