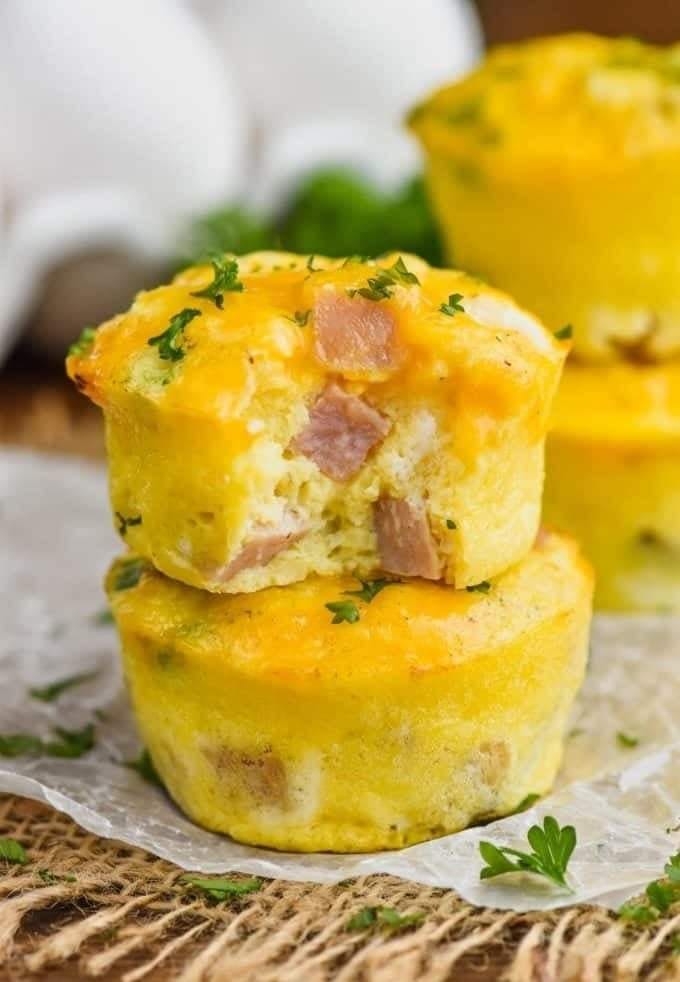 Ingredients:
12 Large Eggs
½ cup Milk
¼ tsp Garlic Powder
1 cup Shredded Cheese
6 oz Cubed Ham
¼ cup Chopped Green Onions
Salt and Pepper to Taste
Instructions:
1: Spray the sections of a muffin tin with cooking spray, and preheat the oven to 350 degrees.
2: In a bowl, whisk together the eggs, milk, garlic powder, and salt and pepper to taste.
3: Sprinkle the green onions, ham, and half of the cheese into the bottom of the muffin tin sections.
4: Pour the egg mixture into the sections of the muffin tin, filling them almost to the top.
5: Sprinkle the egg cups with the remaining cheese.
6: Bake for 30 minutes. Then, remove from the oven and let it cool for at least 10 minutes before serving.