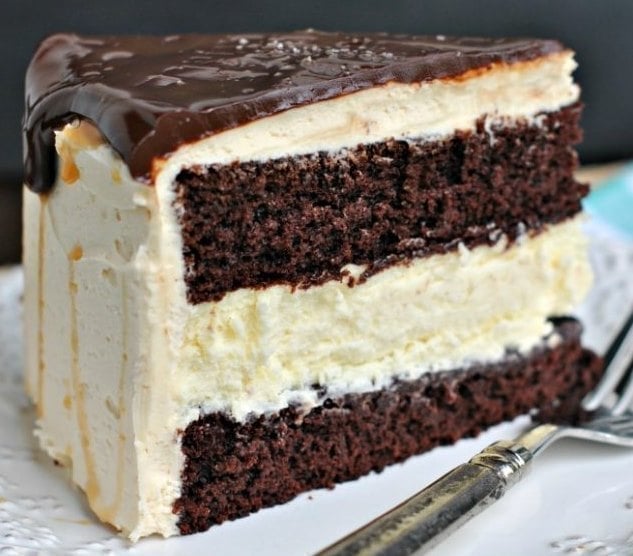 INGREDIENTS:
230 grams of cake, chocolate ready
2 eggs
1/4 cup vegetable oil
1 cup of water
8 cream cheese cube (cream cheese)
1 cup plain biscuit
350 grams of cream, or 2 cans
230 grams of Galaxy, i.e. 5 panels
Preparation :
1: Put oil and water on the cake mixture, then start to whip, lift a small amount and lift it on the side.
2: Add eggs to the mixture and beat again, put the mixture in the Pyrex tray and then enter the oven to level the cake.
3: Put the rest of the mixture, which was raised aside, into the mixer, add the biscuits, curry cheese and a box of cream and mix well.
4: When the cake is done, take it out of the oven, then add the mixture of biscuit and cream.
5: Galaxy chocolate is melted in a bath of water and mixed with a cream box and placed on the cake as a second layer, and the cake is placed in the refrigerator for two hours to freeze
ENJOY !