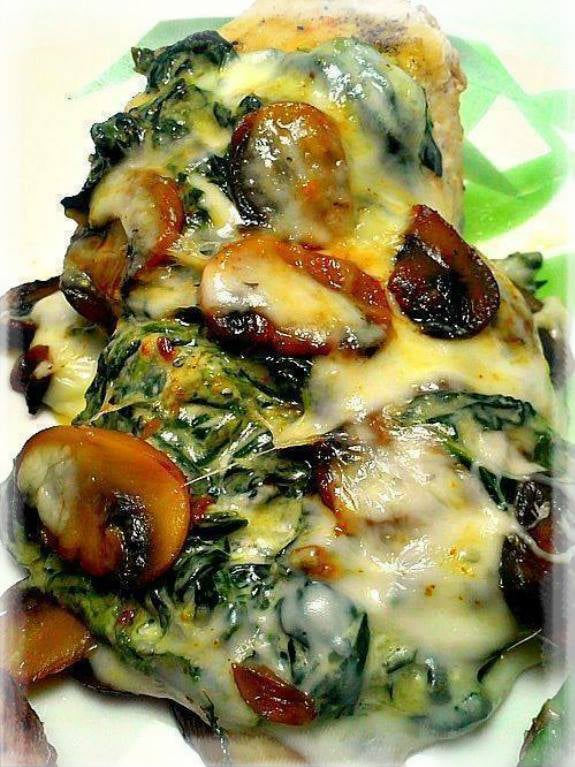 Ingredients:
1-1/2 teaspoons olive oil
1-3/4 cups sliced fresh mushrooms
3 green onions, sliced
3 cups fresh baby spinach
2 tablespoons chopped pecans
4 boneless skinless chicken breast halves (4 ounces each)
1/2 teaspoon rotisserie chicken seasoning
2 slices reduced-fat provolone cheese, halved
Instructions:
1: Preheat grill or broiler. In a large skillet, heat oil over medium-high heat; saute mushrooms and green onions until tender.
2: Stir in spinach and pecans until spinach is wilted. Remove from heat; keep warm.
3: Sprinkle chicken with seasoning.
4: Grill, covered, on an oiled grill rack over medium heat or broil 4 in. from heat on a greased broiler pan until a thermometer reads 165°, 4-5 minutes per side.
5: Top with cheese; grill or broil until cheese is melted. To serve, top with mushroom mixture.