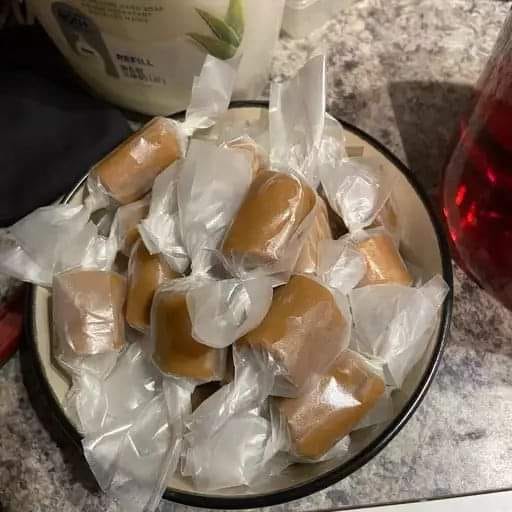 Ingredients:
1 pint heavy whipping cream
2 cups white sugar
1 cup packed brown sugar
1 cup butter
1 cup corn syrup
1 cup evaporated milk
1 ¼ teaspoons vanilla extract
Directions:
1: Grease a 12×15-inch pan; set aside. Attach a candy thermometer to a medium-size pot.
2: Place whipping cream, white sugar, brown sugar, butter, corn syrup, and evaporated milk into the prepared pot. Cook and stir mixture over medium heat until temperature reaches 250 degrees F (120 degrees C). Remove the pot from heat.
3: Stir in vanilla. Pour mixture into the prepared pan; let cool completely.
4: Cut caramel into 60 small squares. Wrap them in waxed paper for storage.