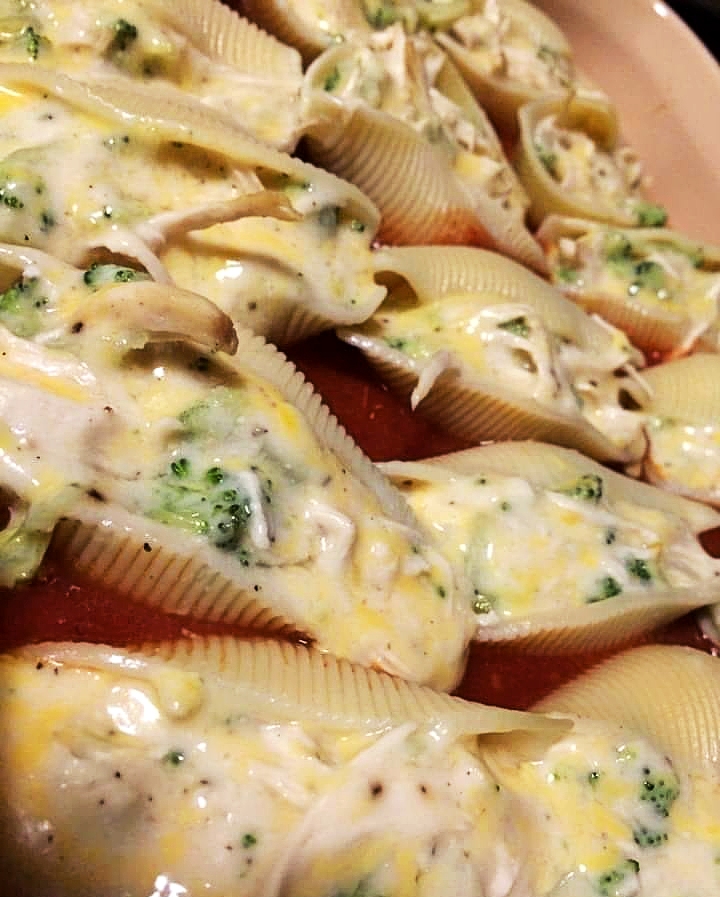 Ingredients:
1 jar (16 oz) Alfredo sauce
2 cups cooked chicken, shredded
2 cups cooked broccoli, chopped
1 cup shredded cheddar (or mozzarella) cheese
¼ cup shredded parmesan
21 jumbo pasta shells, cooked
1½ – 2 cups spaghetti sauce (optional, but I love the combination of Alfredo with tomato sauce!)
Salt/Pepper to season (if needed)
Instructions:
1: Pre-heat oven to 350 degrees.
2: In a large bowl, mix Alfredo, chicken, broccoli, and cheeses.
3: Spoon mixture into pasta shells.
4: Grease 13 x 9 baking dish with butter or cooking spray.
5: Evenly spread spaghetti sauce on bottom of baking dish.
6: Arrange shells in baking pan.
7: Cover with foil and bake 35 minutes until heated thru.