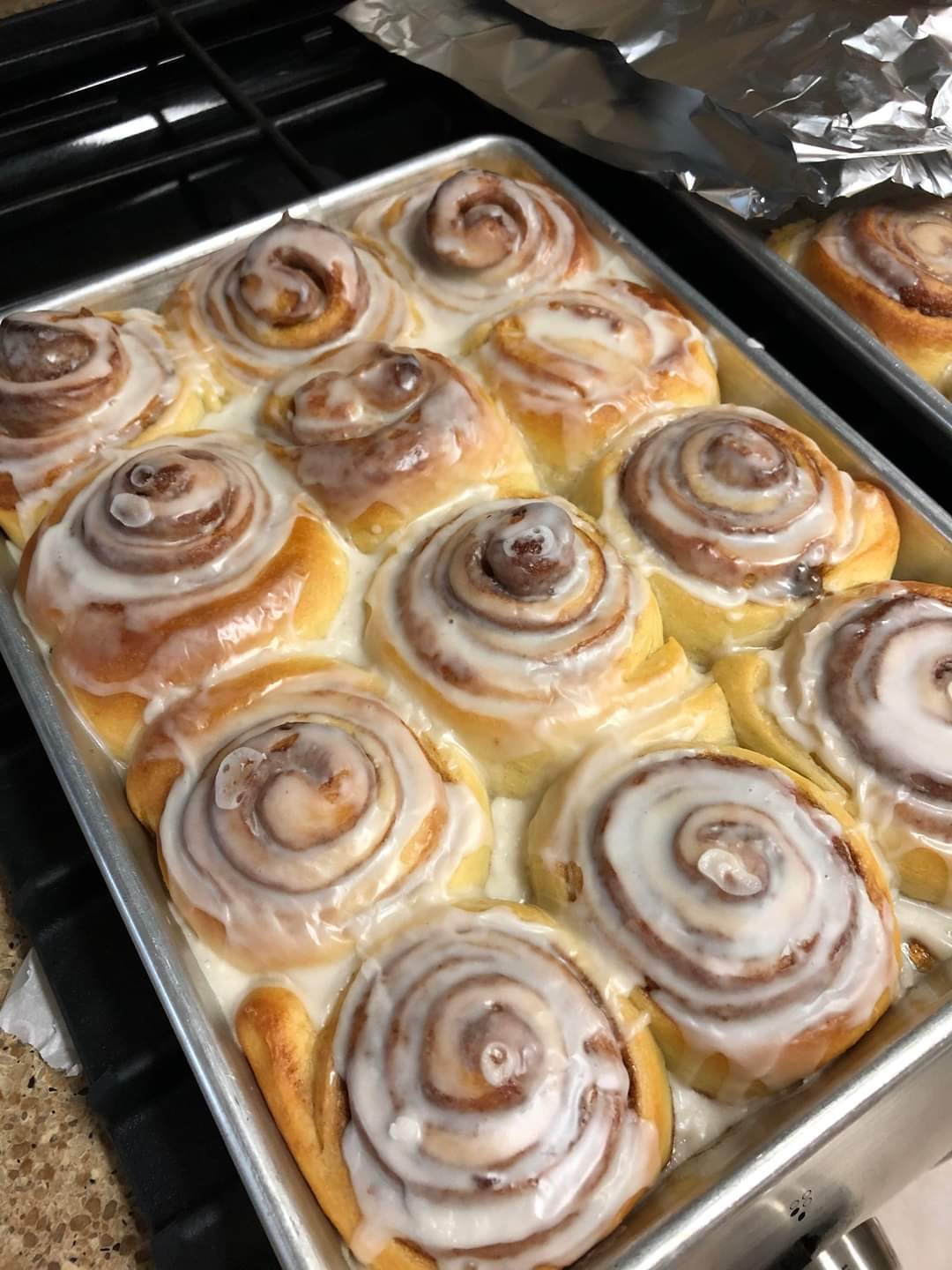 𝙄𝙣𝙜𝙧𝙚𝙙𝙞𝙚𝙣𝙩𝙨
• 3 cups all-purpose flour
• ½ (15.25 ounce) package yellow cake mix
• 2 (.25 ounce) packages quick-rise yeast
• 1 teaspoon salt
• 2 cups warm water (105 to115 degrees F/40 to 45 degrees C)
• 1 cup all-purpose flour, or as needed
• 2 tablespoons butter, softened
• ½ cup white sugar
• 1 tablespoon ground cinnamon
𝘿𝙞𝙧𝙚𝙘𝙩𝙞𝙤𝙣𝙨:
1. Combine 3 cups flour, cake mix, yeast, and salt in a large bowl; beat warm water into flour mixture until thoroughly combined. Mix remaining 1 cup flour into batter to make a soft dough.
2. Turn dough out onto a floured work surface and knead until smooth, 6 to 8 minutes. Roll dough into a 9×18-inch rectangle. Spread softened butter over dough and sprinkle evenly with sugar and cinnamon. Roll dough into a log, starting with a long edge, and pinch edges together to seal.
3. Preheat oven to 350 degrees F (175 degrees C). Grease a baking sheet.
4. Cut dough into 1-inch-thick slices and arrange on prepared baking sheet. Cover rolls and let rise in a warm place until doubled, about 15 minutes.
5. Bake in the preheated oven until cinnamon rolls are lightly browned and cooked through inside, 15 to 18 minutes.