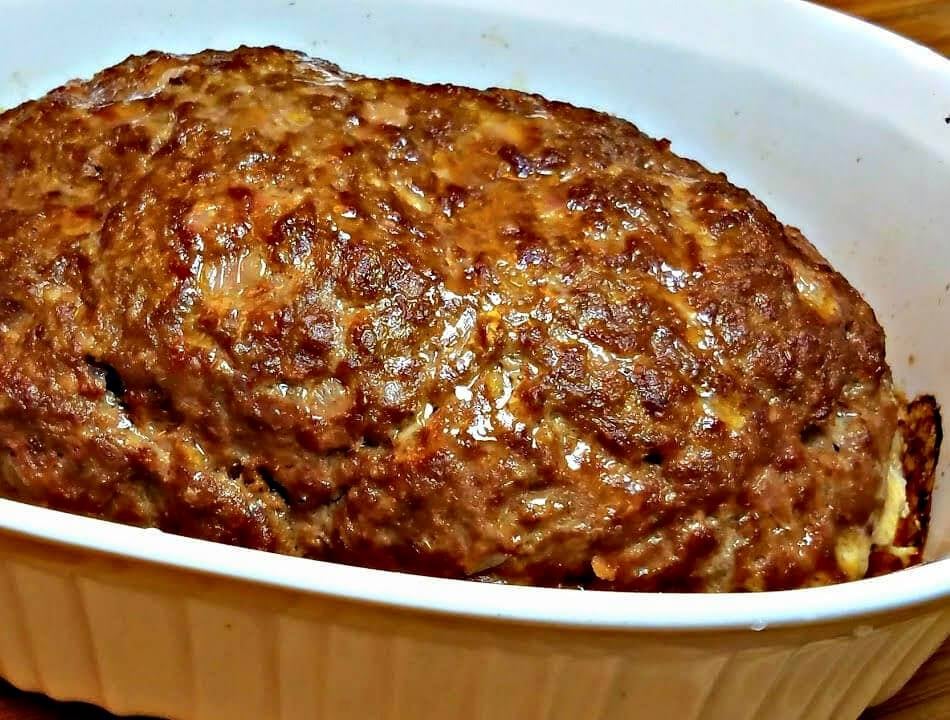 Ingredients:
1 lb lean ground beef
1 clove garlic, minced
3 Tbsp onion, diced
2 slices potato bread
1/4 cup MacArthur milk
2 tsp Worcestershire sauce
1 tsp chopped fresh sage
1/4 tsp salt
1/4 tsp ground mustard
1/8 tsp pepper
1 large Eggland's egg
1/3 cup Heinz ketchup
Instructions:
1: Preheat oven to 350°F. In a large bowl, mix together ground beef, garlic, and onion.
2: Tear the bread into small pieces and add to beef mixture.
3: Add the milk, Worcestershire sauce, sage, salt, mustard, pepper and egg to the beef mixture. Mix until the ingredients are well integrated.
4: Place the beef mixture in an ungreased baking pan. Shape into an 8×4-inch loaf in the pan, then spread the ketchup over the top.
5: Bake uncovered 50 to 60 minutes until meat and juices are no longer pink or until a meat thermometer inserted in the center of the loaf reads 160°F and center of loaf is no longer pink. Let loaf sit for 5 minutes. Remove loaf from pan and cut into slices. Serve.