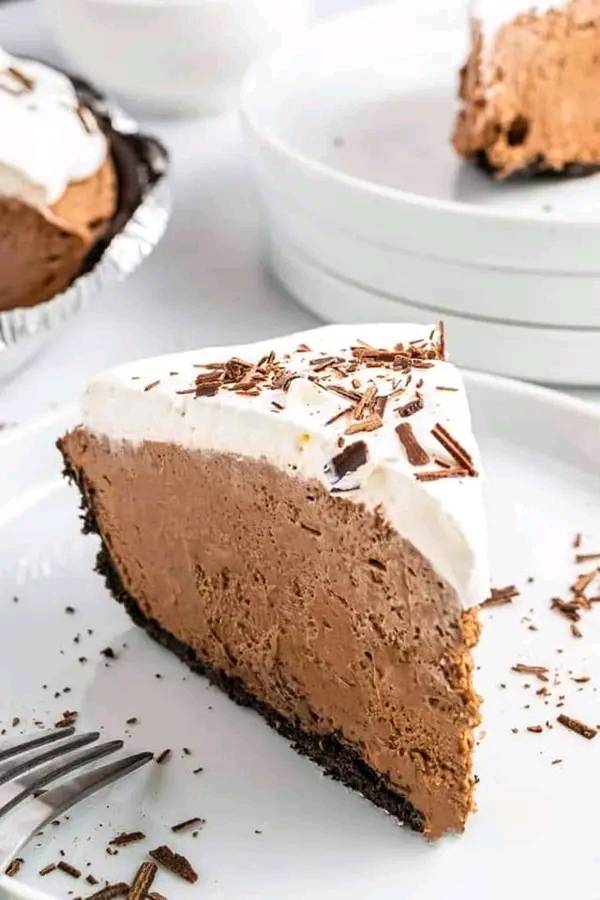 It's a classic, and always a hit! Learn how easy it is to make Chocolate Jello Pudding Pie with a crunchy chocolate cookie crust and creamy whipped topping.
Ingredients
3 cups heavy whipping cream or whole milk
2 3.9 ounce packages chocolate instant pudding Jello brand or other
16 ounces whipped topping (Cool Whip) thawed
1 pre-made chocolate crumb crust
chocolate bar or mini chocolate chips optional, for decoration
Instructions
In a bowl, combine the heavy whipping cream with chocolate pudding and mix with a hand mixer until thickened (mixture will be very thick) if needed add a splash of milk to thin it out.
Add half (8 ounces) of the whipped topping and fold it in with a spatula until combined.
Transfer the pudding mixture to the chocolate crust, and smooth out the top with a spatula. Top with the remaining whipped topping and chill until you're ready to serve.
Decorate with chocolate chips or chocolate shavings if desired.