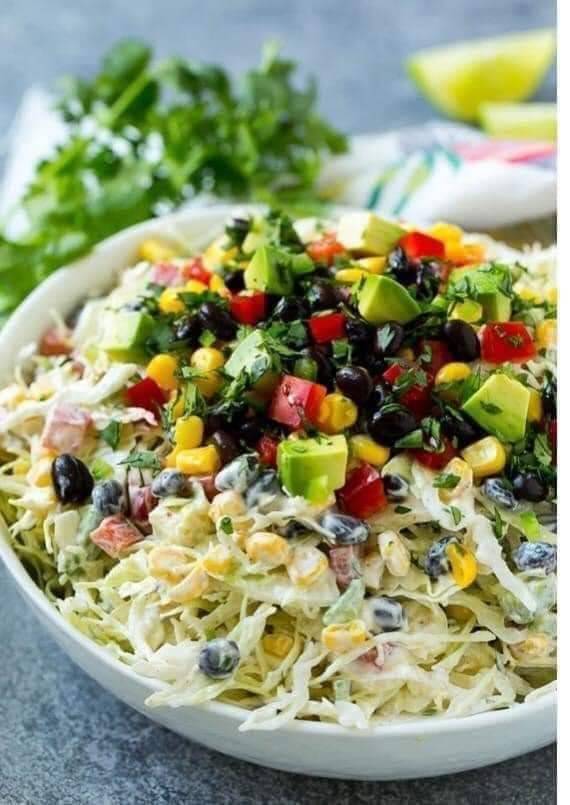 INGREDIENTS:
•14 ounce bag shredded cabbage or coleslaw mix…
•1 cup black beans
•2/3 cup corn kernels fresh, thawed from frozen, or canned…
•1 red bell pepper cored, seeded and diced
•1 jalapeno seeds and ribs removed, then minced
•1 avocado peeled, seed removed and diced
•1/3 cup chopped cilantro
•1/2 cup mayonnaise
•1/2 cup sour cream
•2 tablespoons lime juice
•1 1/2 tablespoons taco seasoning…
•additional beans, corn, peppers, avocado & cilantro for garnish
PREPARATION:
Place the cabbage, black beans, corn, red bell pepper, jalapeno, avocado and cilantro in a large bowl.
In a small bowl, whisk together the mayonnaise, sour cream, lime juice and taco seasoning.
Pour the dressing over the cabbage mixture and toss until well combined.
Serve, garnished with additional beans, corn, peppers, avocado and cilantro