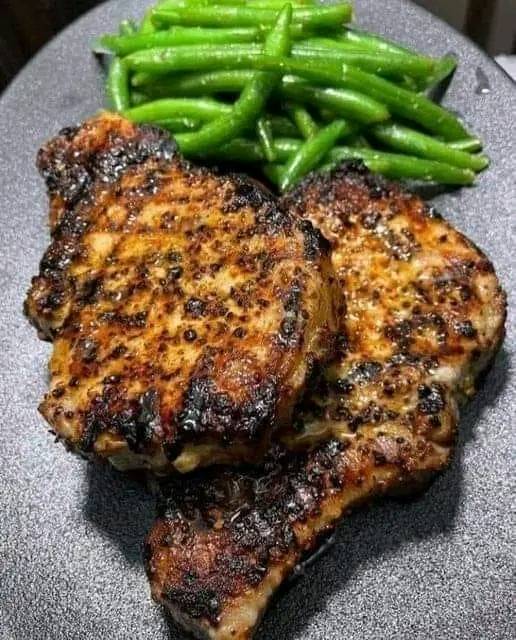 INGREDIENTS:
2 pork chops, boneless 1″ thick
2 tablespoons brown sugar
1 teaspoon salt
1 teaspoon black pepper
1 teaspoon paprika
½ teaspoon onion powder
1 tbs butter
1 cup chicken broth
½ tablespoon Worcestershire sauce
1 teaspoon Liquid Smoke
INSTRUCTIONS:
Mix spices and brown sugar and rub into both sides of pork chops. Refrigerate for at least 15 minutes and up to 24 hours.
In a cast iron or heavy-bottomed pan, heat 1 tbsp oil over medium high heat. Place the chops in the pan and cook for 5 minutes.
Flip the chops, reduce heat to medium and cook for an additional 8-10 minutes. Internal temp should reach 140 degrees, remove from pan and enjoy!