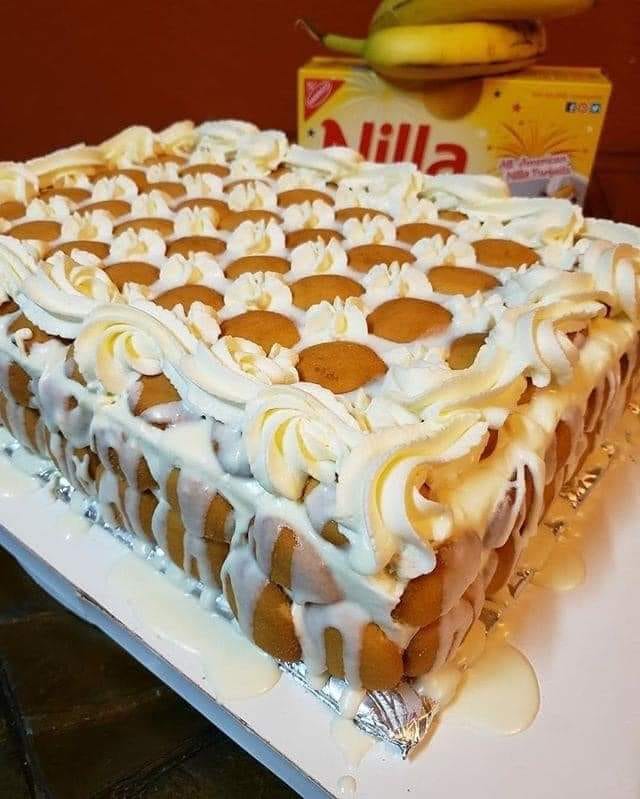 Paula Deen, not yo' mama's banana pudding is an easy-to-cook and quick recipe to prepare, made with banana, condensed milk, cream cheese, vanilla mix, and other ingredients.
Paula Deen not yo' mama's banana pudding recipe is classic, cookout, country cooking, kid-friendly, picnic, potluck, southern, spring, summer, sweets…..just name it! It has everything you should look out for in a meal.
Paula Deen not yo' mama's banana pudding recipe calls for bananas, french vanilla instant pudding, sweetened condensed milk, whipped cream, cream cheese, and cookies. These ingredients make the yummy and crispy part of this recipe which I love. This Paula Deen not yo' mama's banana pudding recipe is so delicious and easy to make. You can change up the pudding flavors and use other ingredients like banana, cheesecake, or even chocolate.
This sweet treat is perfect for potlucks or cookouts. I have tried this recipe on a good number of occasions. This recipe is one of my favorites and it is wonderful, rich, with a creamy flavor that everyone in my family loves! I served it to my teenage girl today and she was asking for seconds by the time I had scooped myself out a piece. I bet that your family will love this recipe too.
Paula Deen not yo' mama's banana pudding recipe is one of those classic comfort foods that just makes one feel good. It's creamy and sweet, with just the right amount of banana flavor. And it's so easy to make! Paula Deen's banana pudding recipe uses condensed milk and cream cheese to give store-bought pudding mix an instant upgrade. You can keep this recipe for up to 2 days, and cover it and transfer it to an airtight storage container. If you freeze it well, this recipe can stay up to 2 months, but with a bit of change in texture..
Prep time: 15 minutes
Chill time: 2 hours
Total time: 2 hours 15 minutes
Servings: 10 people
Ingredients
1 container frozen whipped topping, thawed, or equal amount sweetened whipped cream
1 can sweetened condensed milk
1 package cream cheese, softened
2 cups milk
1 box instant French vanilla pudding mix
6-8 bananas, sliced
2 bags chessmen cookies
How to prepare
1:
Line the bottom of a baking dish with 1 bag of cookies and layer bananas on top. Combine the milk and pudding mix in a bowl and blend well using a handheld electric mixer.
2:
Combine the cream cheese and condensed milk together in another bowl, and mix until smooth. Fold the whipped topping into the cream cheese mixture. Then add the cream cheese mixture to the pudding mixture and stir until well blended.
3:
Pour the mixture over the cookies and bananas and cover with the remaining cookies.
4:
Refrigerate until ready to serve.