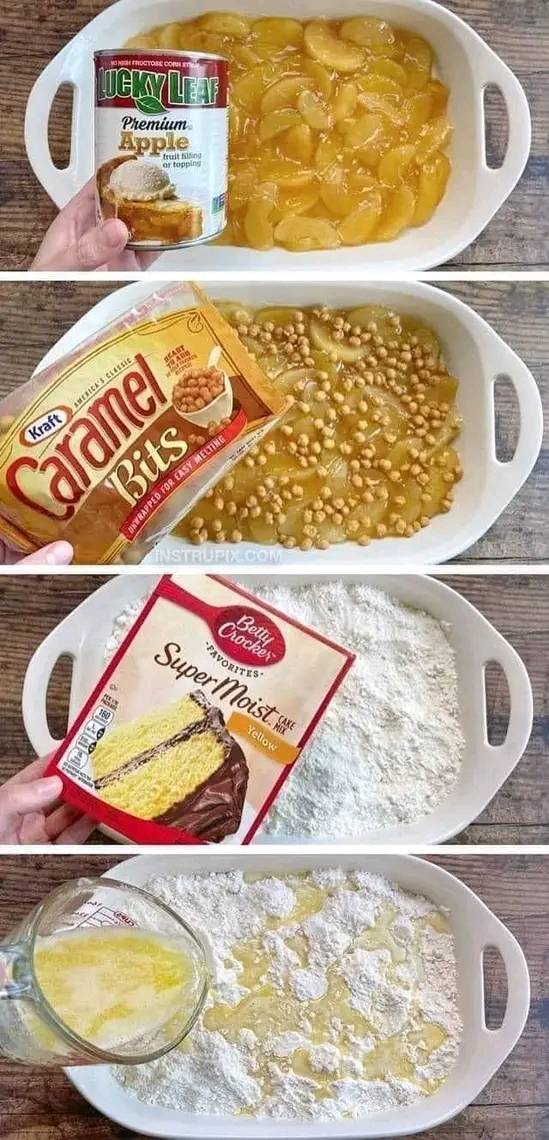 Ingredients:
2 (21 oz) cans apple pie filling
1/2 bag of 11 oz caramel bits
1 (15 oz) box yellow cake mix
1 cup or 2 sticks of melted butter
Directions:
Preheat oven to 350°.
Grease or spray with nonstick cooking spray, the bottom and sides of a 9″x13″ baking dish or pan.
Pour both cans of apple pie filling into the bottom of dish or pan.
Sprinkle half the bag of caramel bits over the filling.
Sprinkle the dry cake mix evenly over the top of the apple pie filling.
Do not stir.
Evenly pour the melted butter onto the top of the cake mix.
Do not mix.
Bake at 350° for 30 to 40 minutes or until golden brown.
Remove from oven.
Let cool for five minutes and serve with vanilla ice cream on top.