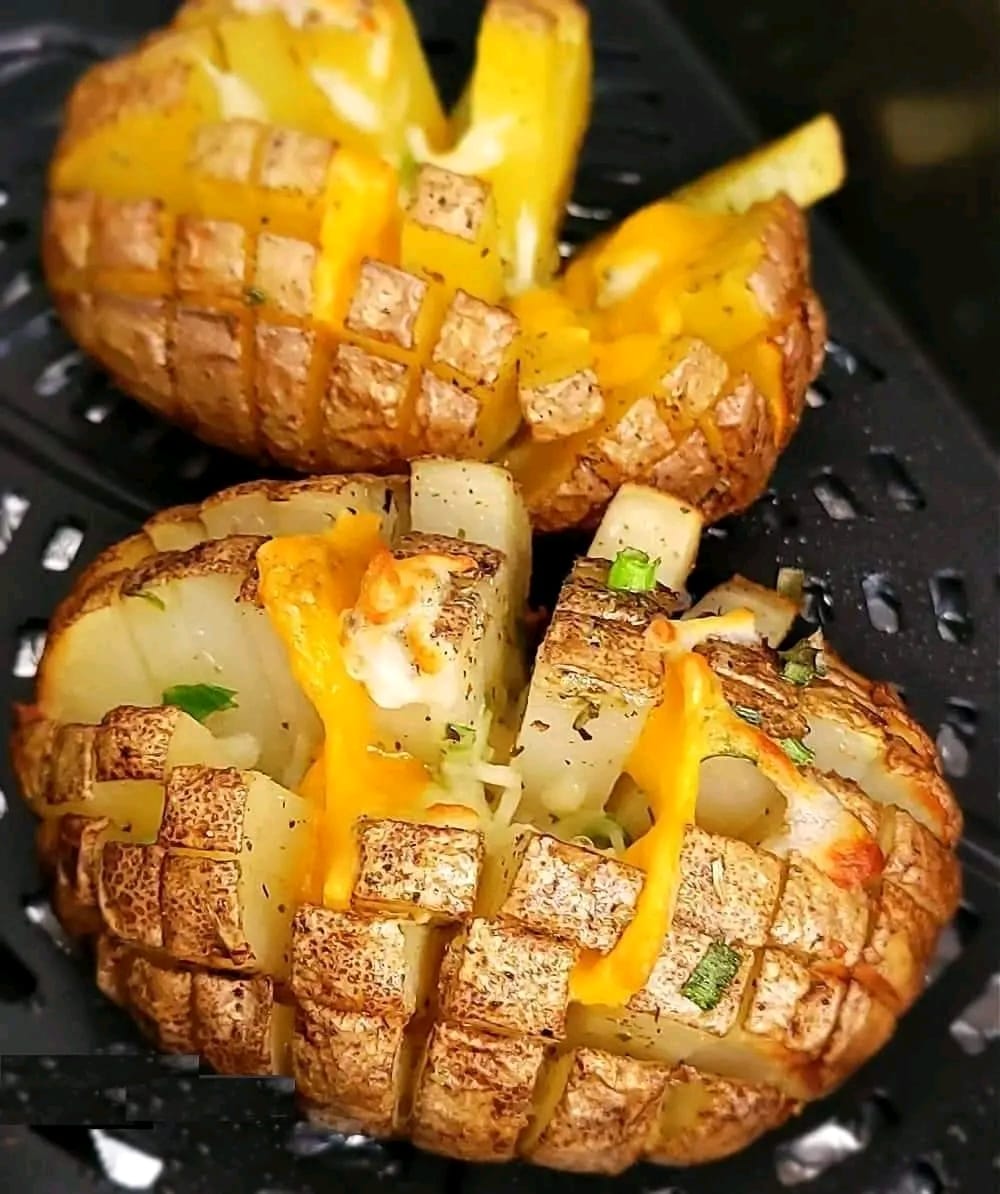 INGREDIENTS:BLOOMING BAKED POTATO 
4 baking potatoes
3 tbsp. olive oil
1/2 tsp. garlic powder
Salt
Freshly ground black pepper
150 g grated cheddar
6 slices bacon, cooked and crumbled
2 tbsp. finely chopped chives
Sour cream, for garnish (optional)
DIRECTIONS:
**Preheat oven to 220°C (200°C Fan) and line a baking tray with foil. Cut off the top of the potatoes. Using a paring knife, make three circular cuts in each potato, then place the potato cut side-down on a cutting board and slice crosswise, leaving a small space on the top uncut.
Carefully flip the potatoes back over and place on baking sheet. In a small bowl, whisk together olive oil and garlic powder. Brush potatoes with olive oil mixture and season with salt and pepper. Bake for 30 minutes.
Brush again with the olive oil mixture and bake for another 30 minutes, or until the potatoes are tender. Scatter cheese on top of potatoes, making sure the cheese gets into all the nooks and crannies of the potatoes.
Bake until the cheese is melted and the outsides of the potatoes begin to crisp, about 10 minutes. Top with bacon and sprinkle with chives. Garnish with sour cream and serve warm.