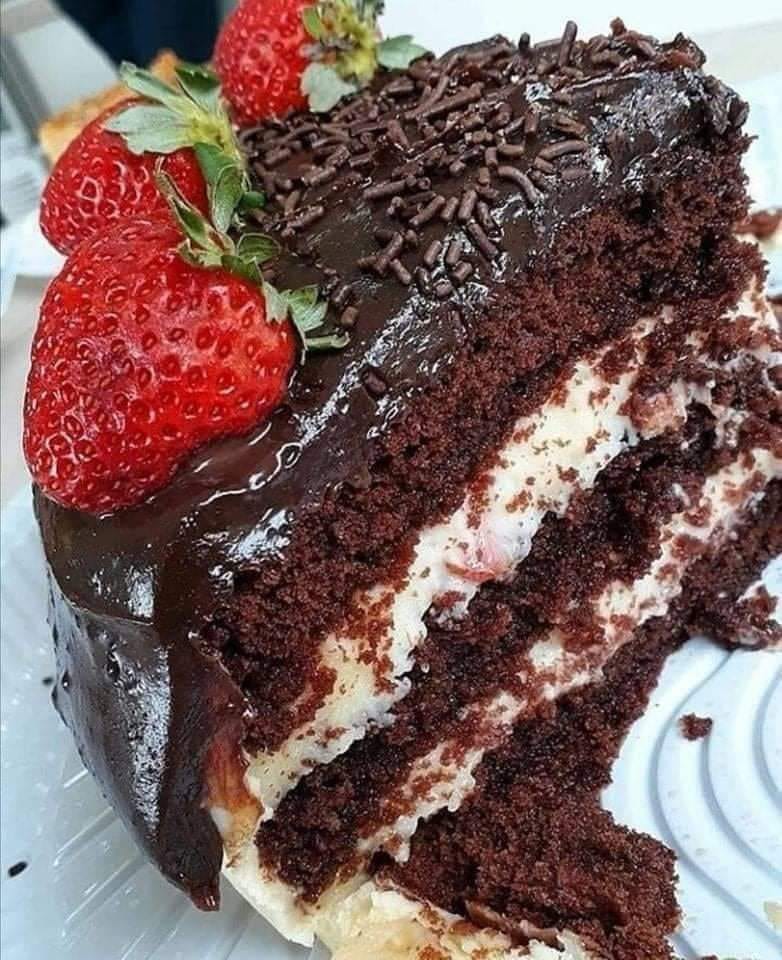 Ingredients:
°three cups of flour
°1 cup cocoa powder
°2 teaspoons baking soda
°½ teaspoon of salt
°three eggs
°1 ½ cup of oil
° 1 ½ cups of buttermilk
°2 teaspoons of vanilla essence
°2½ cups of sugar
°2 cans of condensed milk
°200g chopped strawberries
°100g of butter
°150g powdered milk
Methods:
1) Preheat the oven to 350°F / 180°C.
2) Grease the mold and place parchment paper on the lowest and flouriest.
three) In a bowl, sift the flour with the baking soda, salt and cocoa (cocoa powder) and set aside.
4) In another bowl, blend the eggs with the oil, buttermilk and vanilla.
5) Add the dry components in batches and blend with enveloping movements.
6) Add the sugar and blend nicely till incorporated.
7) Place the dough inside the mold and bake for 25 mins, till a toothpick is inserted, it comes out clean.
8) Leave to chill for approximately 10 mins inside the pan, then turn out onto a wire rack and allow to cool completely.
9) Chop the top and with a spoon open a hollow. ?
For filling
1) In a saucepan, soften the butter, add the condensed milk and powdered milk, blend nicely to form a homogeneous paste and add the chopped strawberries.
3) Pour it into the hollow inside the cake and add the lid you removed earlier
Bath the cake with melted milk chocolate and beautify the taste
Enjoy!