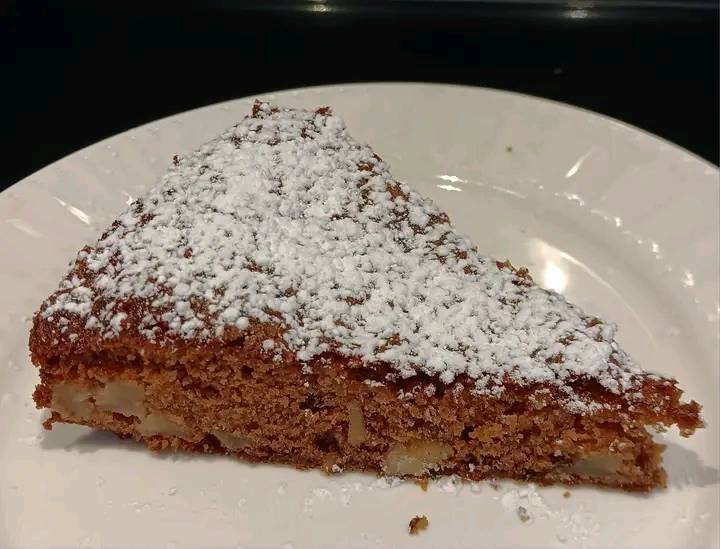 After years, maybe decades, of searching, I finally found the apple cake I wanted…
this Cinnamon Apple Cake is moist, tender and flavorful.. here's how.
Beat a stick of soft butter with a hand mixer..
add 1/2 c sugar,
1/2 c dk. brown sugar..cream until fluffy..
add in 1/2 t vanilla and 2T vegetable oil.
Add 2 room temperature eggs, one at a time …
beat until smooth…
combine 1 1/4c flour mixed with 1 t baking soda,
1 1/4 t cinnamon, and 1/4 t salt..
add to batter gradually..fold in 2 medium peeled,
cubed apples and 1/2 c coarsely chopped nuts.
..bake in a greased 8″ or 9″ round cake pan or springform pan at 350 for about 40 minutes..cool in pan 15 minutes before removing….( my cake was a little thin… next time I will use an 8″ springform..)….