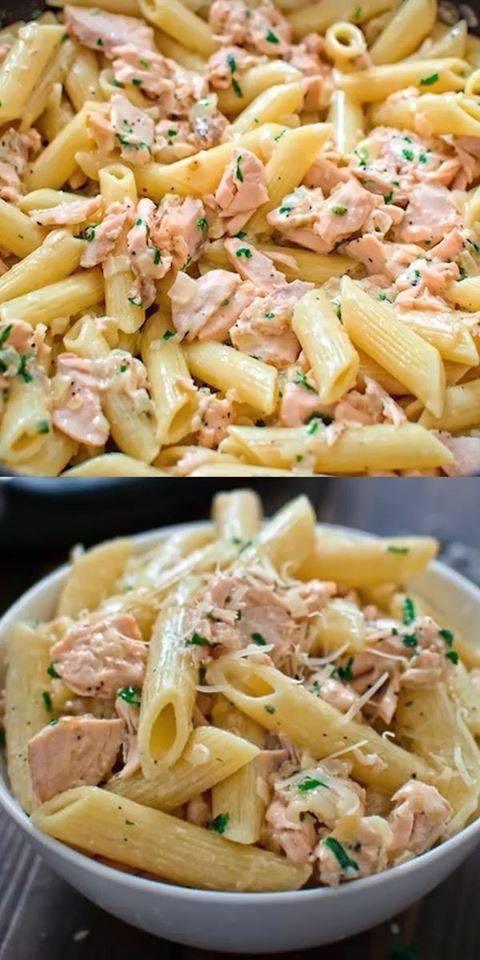 Ingredients:Creamy salmon pasta
1 pound salmon
8 ounces of raw penne pasta
3 tablespoons butter
1 medium onion (chopped)
8 ounces heavy cream
3/4 cup grated parmesan reggiano cheese
1/4 cup chopped parsley
salt and pepper
Instructions:
*Cook pasta according to package directions. Meanwhile, sauté onion in butter over medium heat for 4-5 minutes.
*Add salmon and continue cooking for another 5-7 minutes, breaking it into flakes as it cooks.
*Add the heavy cream, salt and pepper. Stir and turn off the heat.
*Add the cooked pasta, Parmigiano-Reggiano and chopped parsley, mixing well.