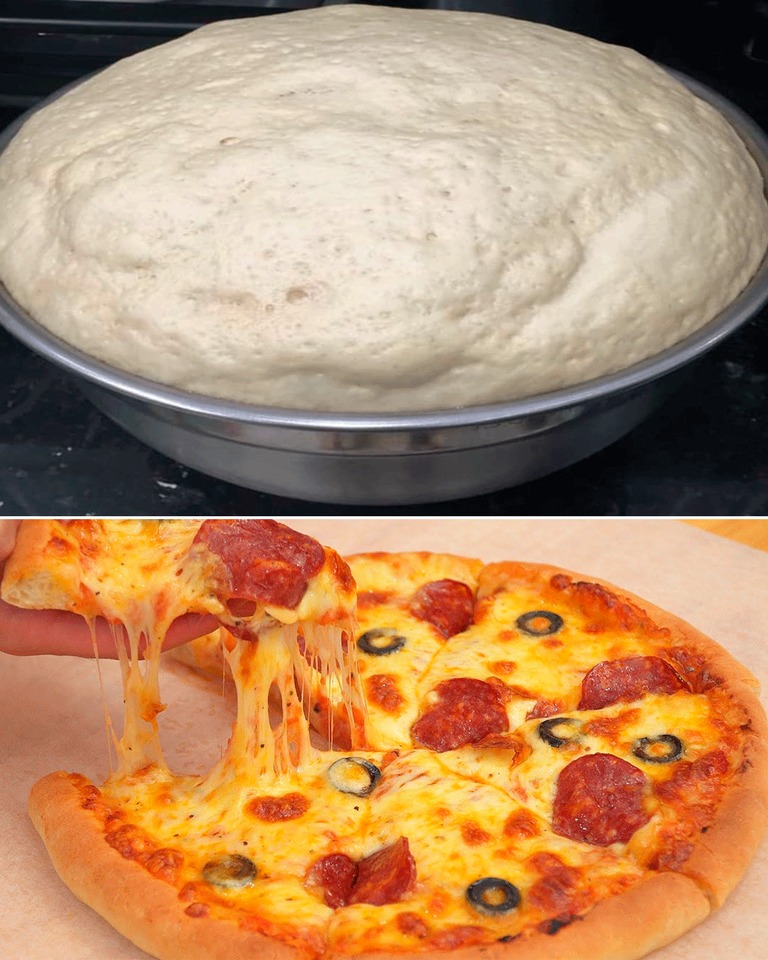 Ingredients:
500g of flour
10g baker's yeast
250ml of lukewarm water
3 tbsp of virgin olive oil
1cc of Salt flakes
Preparation:
1.Dissolve the yeast with a little warm water.
2.In a bowl, mix the flour and salt; make a hole in the center and put the yeast and virgin olive oil.
3.With a wooden spoon, mix and add the rest of the water until a soft dough is formed.
4.Knead for about 5 minutes on the table, using more flour to make it easier to knead.
5.Put the dough in a bowl covered with kitchen film and let it rest for an hour.
6.Cut the dough into four balls and leave to rise for another hour covered with a damp cloth. Remember that if you have leftover dough, you can freeze it without problems.
7.Flour your work surface and roll out each piece of dough with a rolling pin, giving it a round or rectangular shape.
8.Once the dough is stretched, the usual thing is to cover it with a layer of tomato, much better if it is homemade, add the ingredients of our choice (grated mozzarella, ham, mushrooms, anchovies, black olives…) and bake.
9.As for the cooking time, according to some pizza experts, 18 minutes is ideal for the pizza to be made, from when the oven is preheated until it is finished cooking (for this last point you only need between five and eight minutes). The key is that it looks golden brown, crispy on the outside and fluffy on the inside.