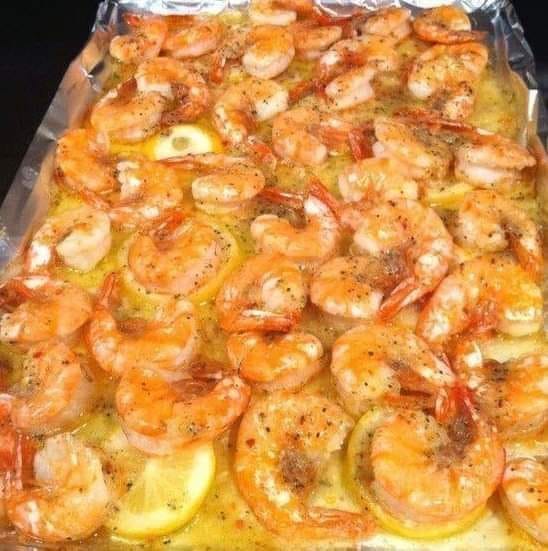 Easy, peasy and Lemony! This baked shrimp makes the perfect side dish, you can even it have it as a main dish with some salad aside!
PREP TIME : 2 mins
COOK TIME : 15 mins
TOTAL TIME : 17 mins
SERVINGS 4 : people
Ingredients:
1 lb of cleaned, peeled and deveined raw shrimp.
8 tbsps of melted butter.
3 cloves of minced garlic.
1 packet of good seasons Italian all natural seasoning.
1 ½ lemon sliced into circles.
1 tbsp of dried parsley leaves.
1 tsp of ground black pepper.
Directions:
1.
Pour the mixture of the melted butter and minced garlic in a 9×111 inch glass casserole dish.
2.
Place the lemon slices over the butter then top with a layer of the shrimp.
3.
Season with the italian seasoning and sprinkle the parsley flakes and pepper on top.
4.
In a preheated oven to 350°, bake for 15 minutes.
Enjoy!!