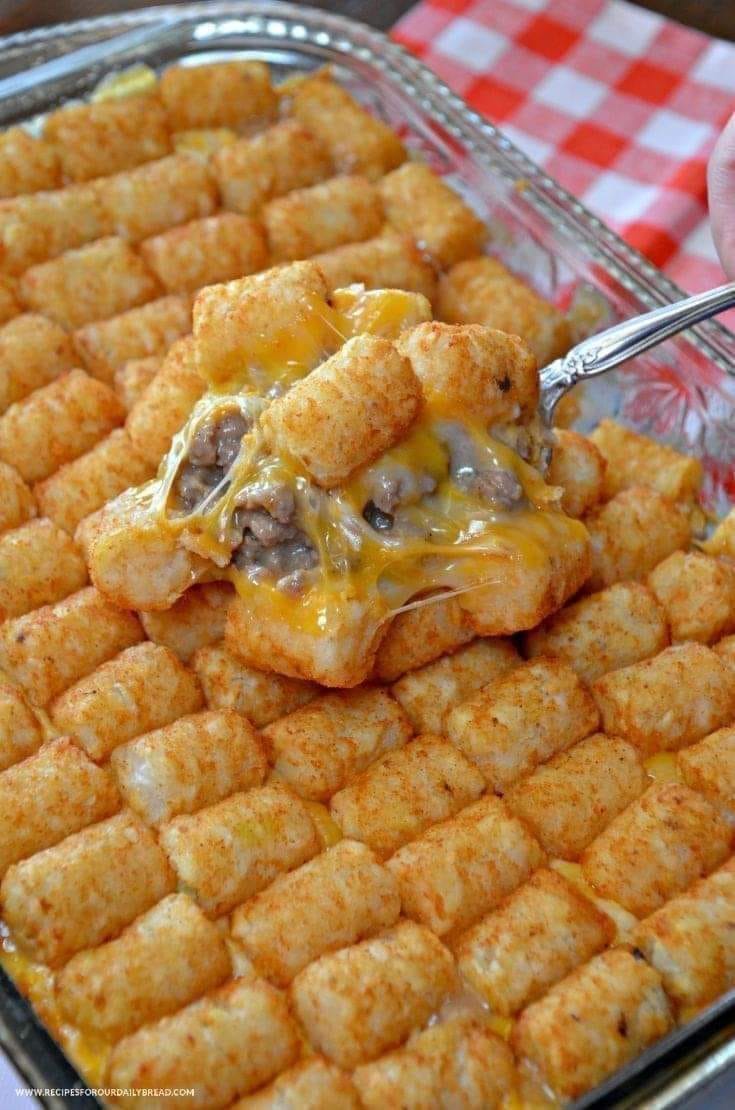 Today we going to make the hotdish a Minnesotan hotdish, and this inspired by my dear friend Jack who grew up eating this in California, he is a Attorney and he like to eat this dish after he wins a case.
Ingredients:
1 tsp. vegetable oil
1 C. yellow onion chopped
1 lb. ground beef
1/2 tsp. garlic powder
1/2 tsp. onion powder
1 tsp. Worcestershire sauce
1/2 tsp. black pepper freshly cracked
22 oz. cream of mushroom soup or cream of chicken
11 oz. canned corn
8 oz. frozen sliced green beans
20 oz. frozen tater tots
Instructions:
In a skillet put some oil heating up, and add one medium onion.
Next add some ground beef, garlic powder, onion powder and a little bit of Worcestershire and pepper.
Next add a big can of cream of mushroom soup, you can add cream of celery, you can add cream of chicken but i prefer cream of mushroom soup (it's super salty so don't add salt), then add one can of drained corn.
After mix it add some frozen green beans, mix and add it to a casserole dish.
Take your Tater tots and arrange them prettily or not, you can do it however you wish.
The last step is put it on the oven into 400 degree preheated oven, time is leave it up to you in terms of how long you bake this for, if you like your tots extra crispy, as you should then preheat more on the side of one hour.