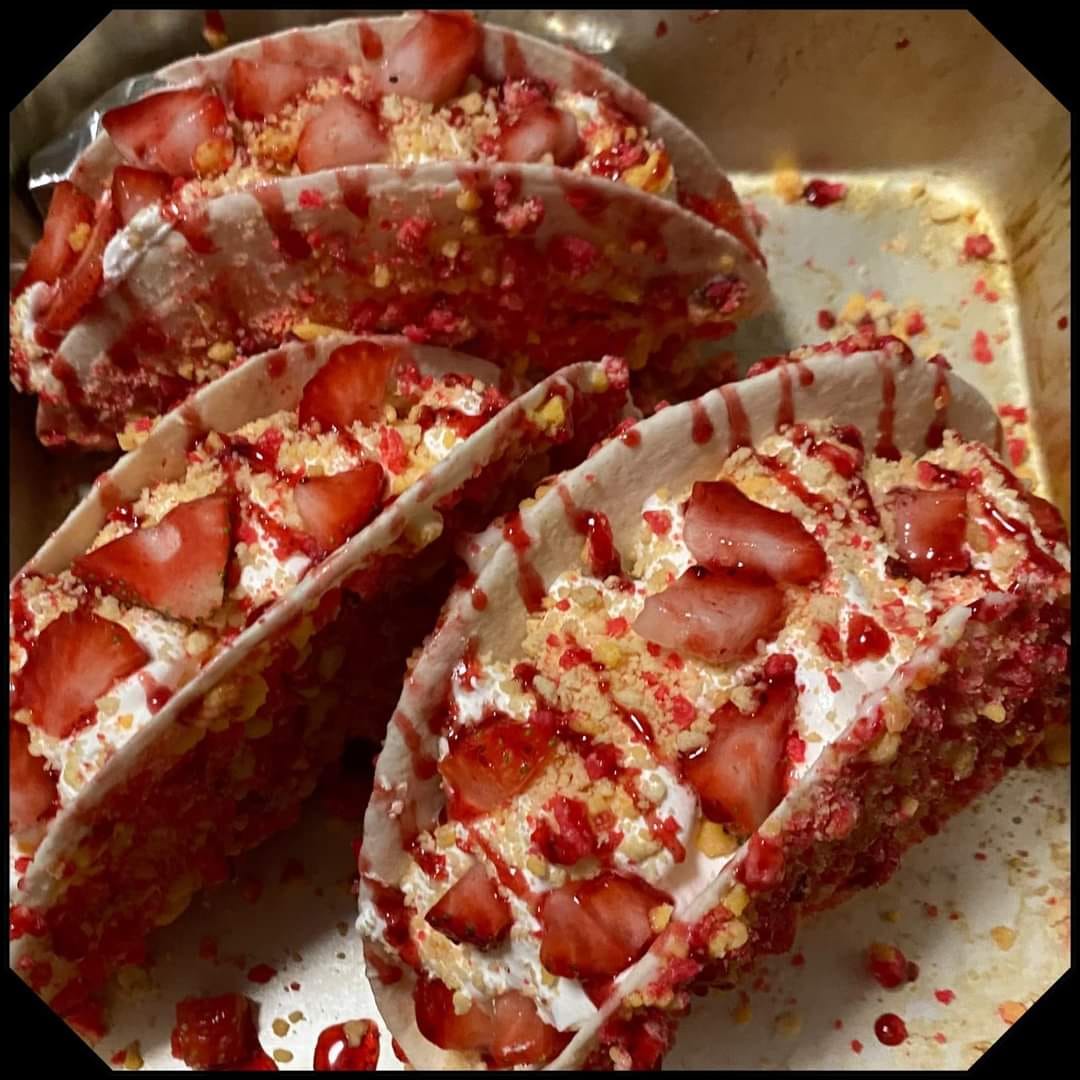 Strawberries are a natural source of sugar and can be used in the diet of diabetics as well, as the high fiber content in strawberries helps control blood sugar and prevents it from rising too high.
Total Prep time: 30 minutes
Servings: 20
Ingredients
5-8 inch Tortillas, about 20 rounds
1 cup graham cracker crumbs
¼ cup butter, melted
1 cup strawberries, chopped
¼ cup sugar
2 tsp water
1 tbsp cornstarch
1 tbsp cold water
1 cup heavy cream
1 cup cream cheese, softened
1 tsp lemon zest
1 tsp vanilla
¼ cup powdered sugar
How to Prepare
1: Preheat the oven to 400 degrees Fahrenheit.
2: Cut each tortilla shell into 4-5 rounds with a cookie cutter to get about 20 shells, and then dip each of the tortilla shells into the melted butter then coat them in the graham cracker crumbs.
3: Flip the muffin tin upside down and place each tortilla piece in between the muffin cups and bake for 10 minutes or until it turns golden brown. Allow to cool afterwards.
4: To make the strawberry filling, pour water into a small pot, add sugar and strawberries. Boil the water and then bring it to a simmer in order to soften the strawberries.
 5: Dissolve the cornstarch in water and pour it into the strawberry mix (step 4). Boil thereafter, and stir.
 6: Remove to cool completely, while you do this, beat the cream cheese, heavy cream, powdered sugar, lemon zest, and vanilla for at least 2 minutes until it thickens.
7: Put in the fridge for 30 minutes, and then transfer to a piping bag later.
8: Fill the taco shells with cream cheese filling and top with ½ tsp strawberry filling.
Enjoy!