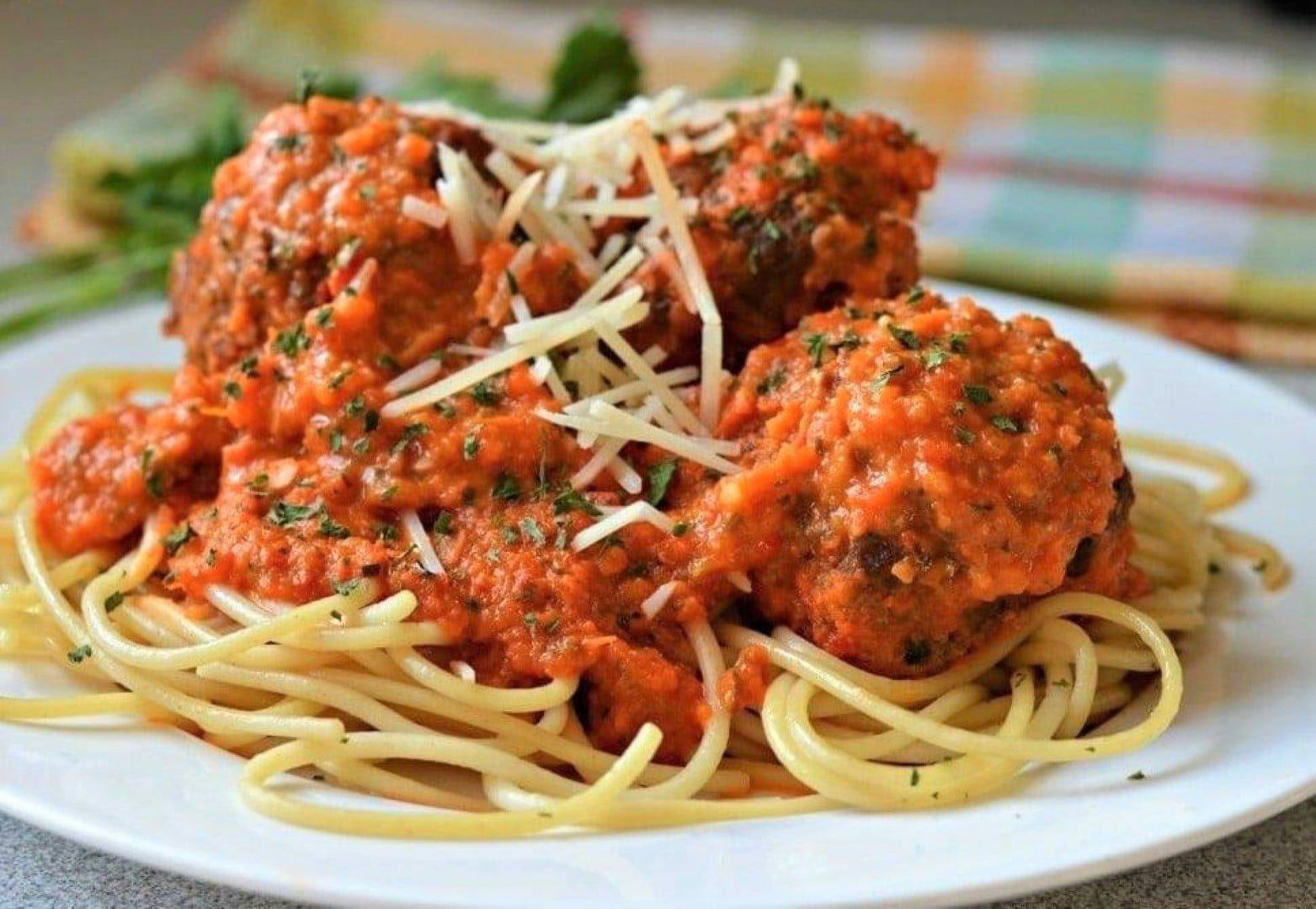 Ingredients
1 package spaghetti cooked according to package directions
For the Spaghetti Sauce
8 fresh tomatoes
1 green zucchini
1 yellow zucchini
1 to 2 carrots
1 to 2 Celery sticks
Spinach optional
1/2 yellow bell pepper
1/4 onion
4 cloves of garlic
1 roasted red pepper, skinless and deveined
2 tablespoons tomato paste
2 tablespoons sugar or more if necessary
1/2 cup of whipping cream
1 tablespoon each of the following seasonings dried parsley dried basil,
ground cumin, black pepper
salt to taste
For the meatballs
1 pound ground beef
4 slices of stale bread
1 egg
1/2 cup grated Parmesan cheese
1/4 of onion finely chopped
2 garlic cloves finely chopped
finely chopped parsley
Instruction
For the sauce
Heat a pot with a little olive oil and cook the garlic for a few minutes until they brown but do not burn, this to flavor the oil.
Remove and reserve the garlic. Roast, peel and devein the red pepper.
Cut and cook the vegetables in the same pot and brown them a little when they are ready, remove them to a blender along with the garlic and red pepper.
Once ground, return the mixture to the same pot and empty the tomato paste until it is completely dissolved and season, if it needs more sugar, you can add it here.
Cook for 40 minutes in a covered pot.
Pour out the whipping cream and cook for a few more minutes with the meatballs.
For the Meatballs
In a quarter cup of water soak the 4 slices of stale bread and squeeze out the excess water.
Empty the meat together with the chopped parsley, garlic, onion, Parmesan cheese, egg and seasonings.
Stir well and roll into medium sized balls about 1 inch and a half. Bake at 400 degrees F for 20 minutes and transfer them to the spaghetti sauce and cook for 10 to 15 more minutes