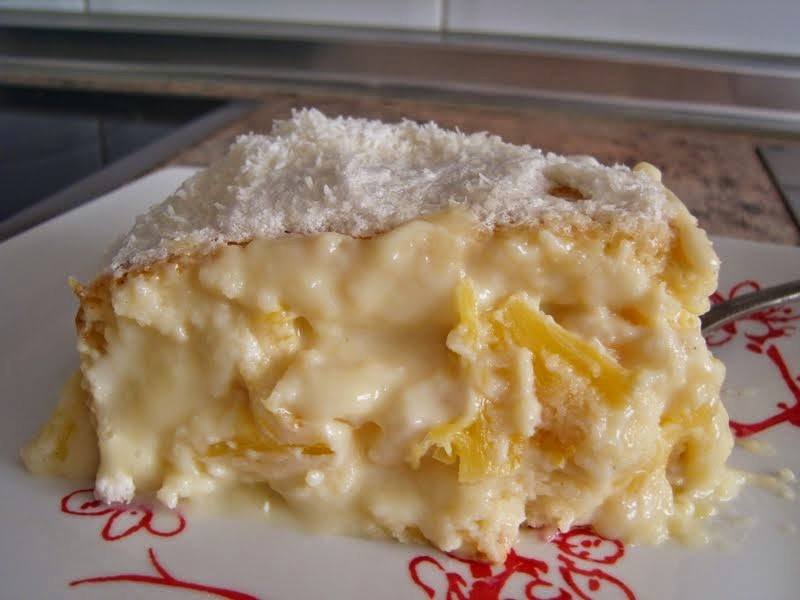 Ingredients
3 sifted egg yolks
1 can of condensed milk
1 can of cream without whey
3 tablespoons of corn starch
2 milk can measures (use the empty condensed milk can to measure)
1 large pineapple, chopped (core removed)
½ cup of sugar
Preparation mode
In a saucepan, mix the condensed milk, the egg yolks and the cornstarch dissolved in the milk.
Bring to a boil, stirring constantly until thickened.
Wait for the cream to cool down and take it to the fridge.
Once cooled, beat it in a blender with the cream. Reserved.
In another pan, place the pineapple and sugar and cook for 20 minutes, stirring occasionally.
Wait for the pineapple jam to cool down and then mix it with the reserved cream.
Take it to freeze for a few minutes and use it on the cake.