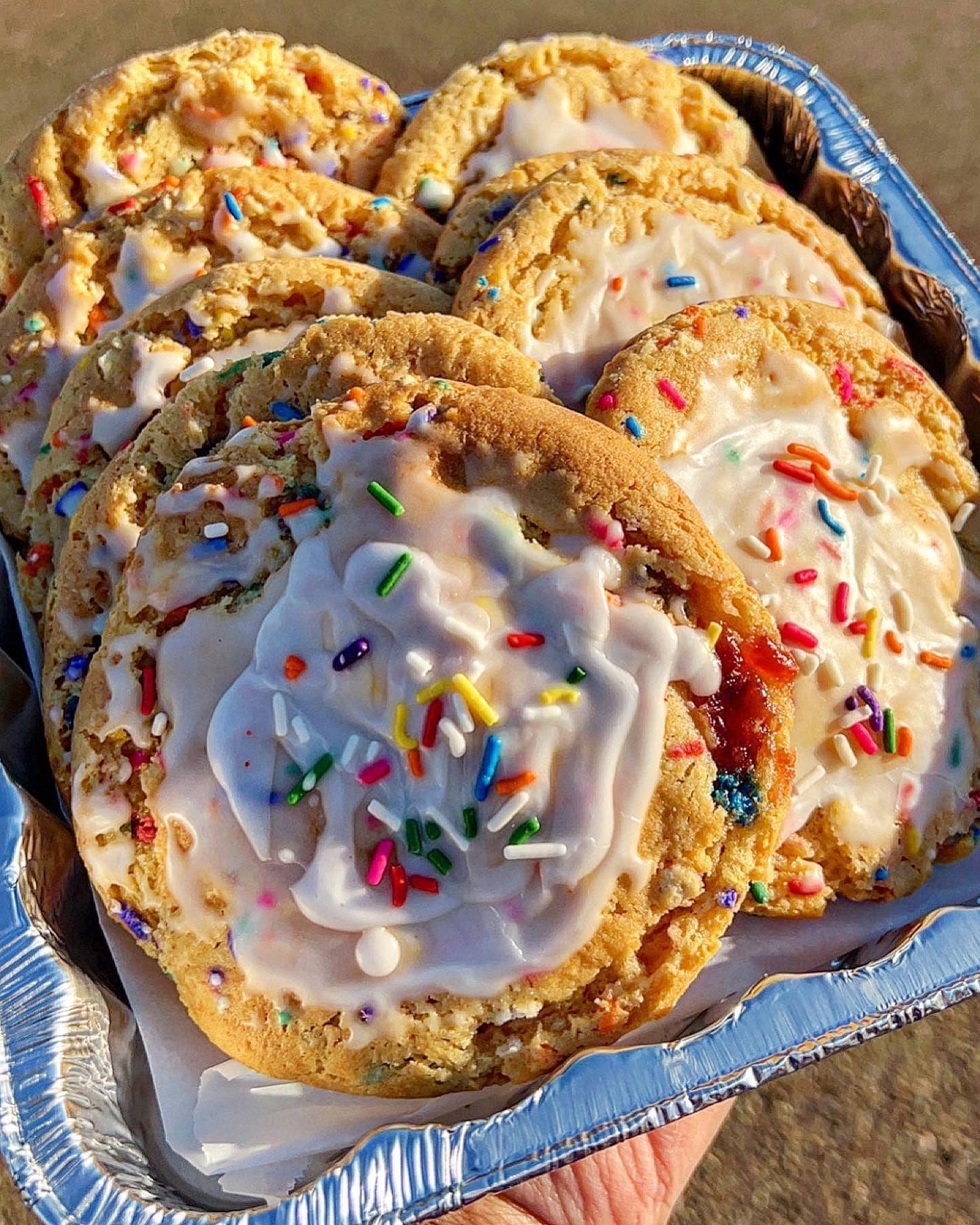 SERVICES — 24
Any kid will love these Pop Tart Cookies! In 30-minutes you'll have 2 dozen soft and chewy cookies, loaded with yummy Pop Tarts and topped with sprinkles.
PREP TIME:10 MINS
COOK TIME: 20 MINS
TOTAL TIME: 30 MINS
INGREDIENTS
▢½ 8 ounce package cream cheese softened (4 ounces total)
▢¾ cup salted butter 1 ½ stick, softened
▢1 cup granulated sugar
▢¼ cup plain Greek yogurt
▢1 large egg
▢1 tsp pure vanilla extract
▢1¾ cups all purpose flour
▢½ tsp baking powder
▢¼ tsp salt
▢⅓ cup rainbow sprinkles (jimmies or non pariels)
▢2 strawberry pop tartlets
INSTRUCTIONS
Line a baking sheet with parchment paper or silicone liners and preheat oven to 350 degrees F.
In a large mixing bowl, beat together the cream cheese, butter and sugar until smooth and creamy.
Add the yogurt, eggs and vanilla and mix until combined.
In a separate medium-sized bowl, mix together the flour, baking powder, and salt.
Gradually mix the wet and dry ingredients together.
Cut the Pop Tarts into ½-inch pieces.
Fold pop tarts and sprinkles into the batter with a spatula until just barely incorporated.
Scoop out 2 inch rounded scoops of dough and put on the baking sheets (I used a 2 inch cookie scoop), leaving 2 inches of space between the cookies.
Gently press down on each cookie to help with the spread during baking.
Bake for 10 to 12 minutes or until lightly browned on the bottom.
Let cool for a few minutes on the cookie sheets, then transfer to wire cooling racks.