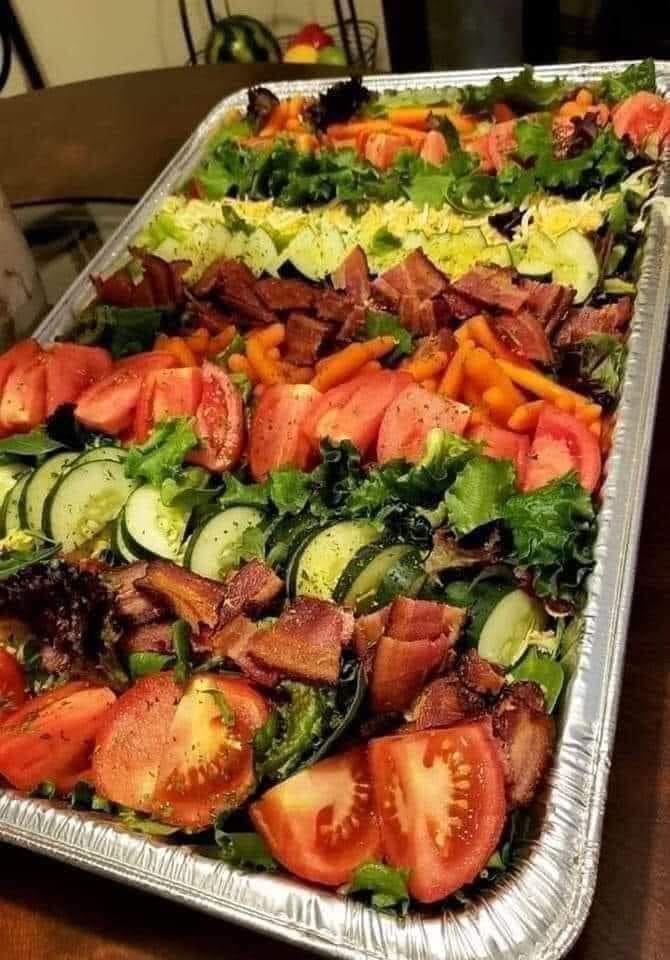 Made this 7 Layer Salad for dinner. No one ever likes my posts. Does this not look good?
° 16 ounces of regular beans (1 can)
° 4 ounces cream cheese (soft)
° 15.5 ounces of sauce (your favorite brand) (1 jar)
° 8 oz shredded Colby cheese
° 1 cup finely grated lettuce
Note: This recipe fill square baking-tray 9*9 to top. You can grease it in 9 * 13 baking tray but layers will be thinner.Sprinkle refried beans at bottom of square dish, then sprinkling with seasonal tacos.
In bowl, blend cream cheese also sour cream jointly . Blend well & then distribute on fried beans.
Spreading guacamole on sour cream mixture.
Spreading sauce on guacamole.
Sprinkling cheese on sauce.
Sprinkling lettuce on cheese.
Sprinkling chop olives on face.
Serving or within 1h of preparing dip. Covering also put in fridge before serve.