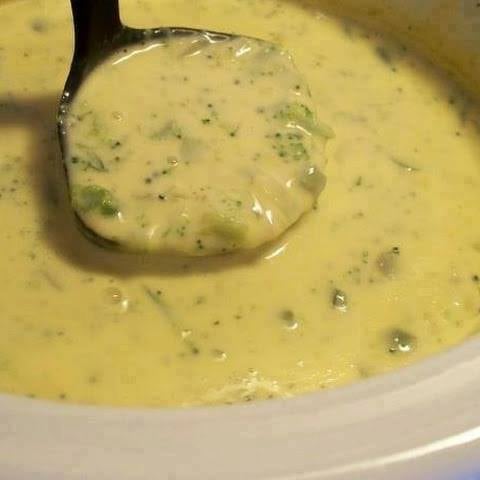 Ingredients:
32 oz frozen broccoli (fresh doesn't stand up well)
2 Idaho potatoes cute up
1 can of cream of chicken
1 can of cream of mushroom
1 small sliced yellow onion
2 gloves garlic minced (1.5 tsp)
1 (14 oz) can of chicken broth
1/4 stick butter
1 block Velvetta cheese
1 Tsp flour
Salt and pepper to taste
Instructions:
-Peel potatoes, mince garlic, slice onion finely, and throw it all in crock along with everything else.
-Velvetta breaks up best of cut in small blocks.
-Cook on high for 4-5 hrs or until potatoes and broccoli are to taste.