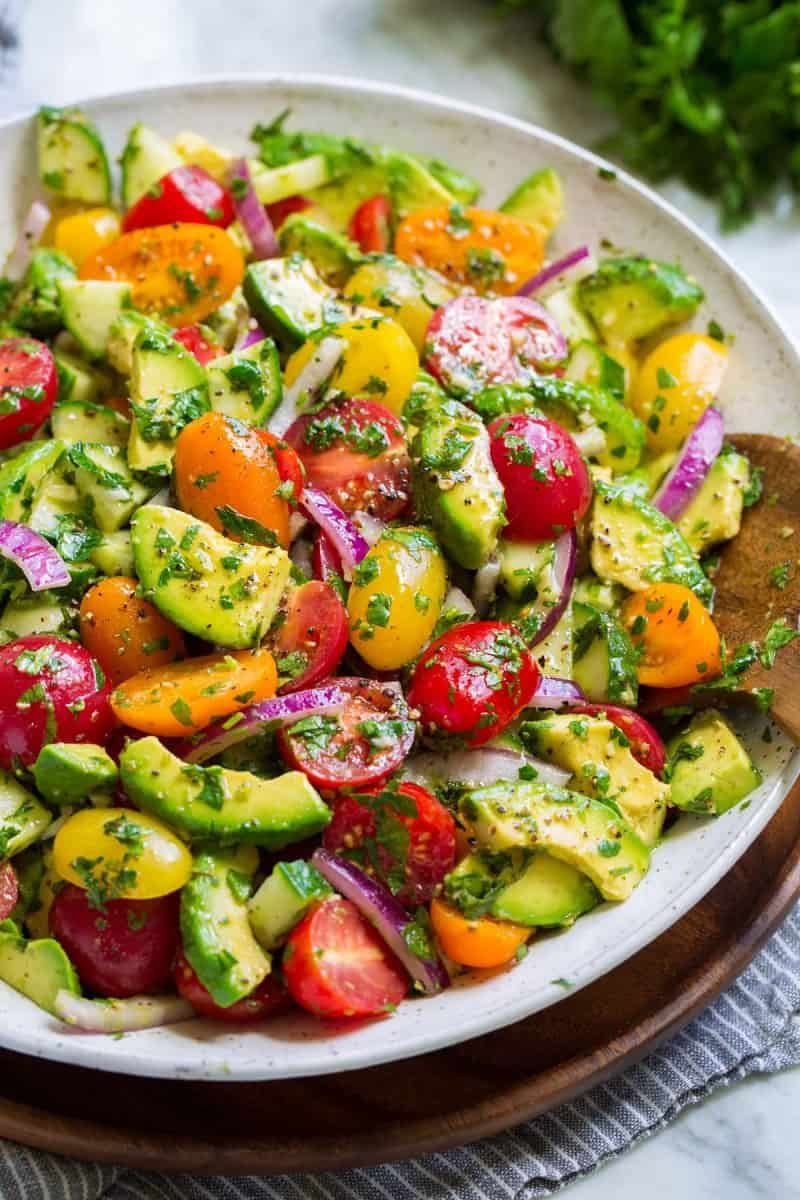 Ingredients
1/2 small purple onion
2 medium avocados, ripe, firm and cut into chunks
1 medium English cucumber, sliced
2 cups grape tomatoes
For the vinaigrette
1.1/2 tablespoons red wine vinegar
3.1/2 tablespoon extra virgin olive oil
1 teaspoon of honey
1.1/2 tablespoons fresh lemon juice
1.1/2 teaspoons minced garlic
1/2 teaspoon dried oregano
1/4 cup chopped parsley
1/4 cup chopped cilantro
Salt and freshly ground black pepper
Preparation
First mix well in a small bowl the mentioned ingredients for the dressing, then add it to a large container in which there is the tomato, onion, avocado and cucumber already cut.
Stir so you can coat everything, then serve immediately.
Remember that when it comes to obtaining a milder flavor, you can rinse the onions and then drain well.