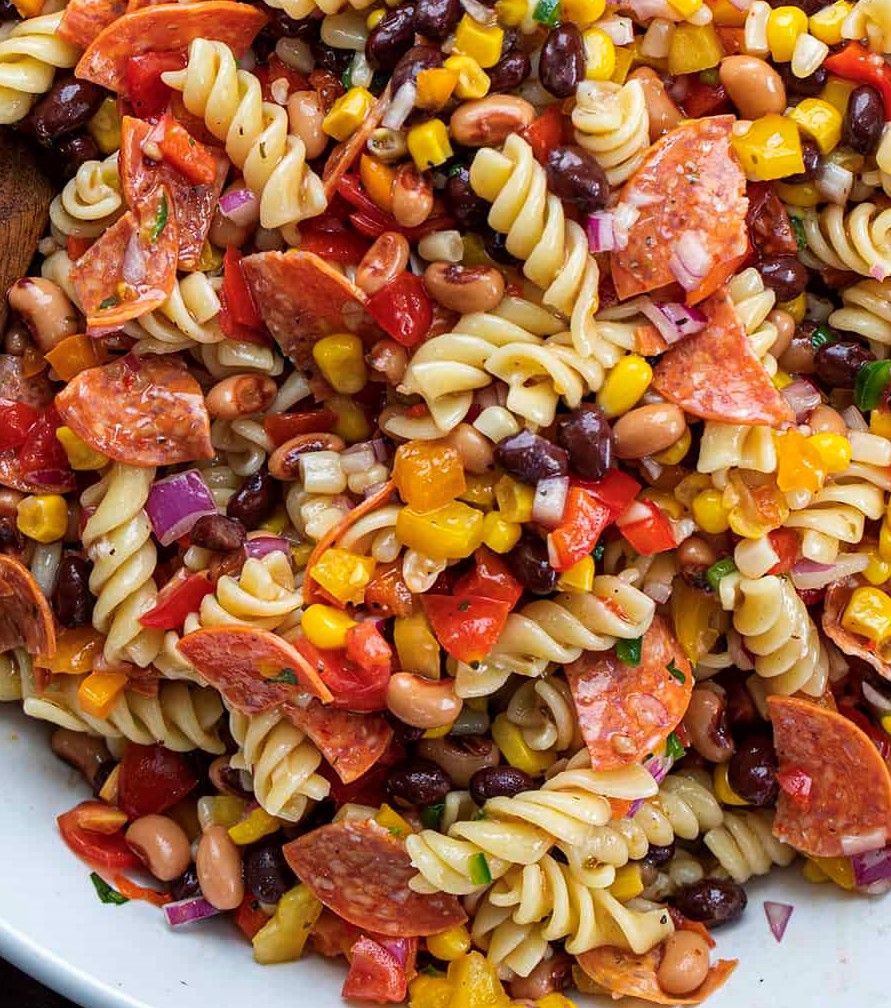 yield: 12 prep time: 15 MINUTES additional time: 5 MINUTES total time: 20 MINUTES
Ingredients
1 lb. bacon
½ lb. ground beef or turkey
1 tablespoon of olive oil
½ teaspoon garlic powder
½ teaspoon red pepper flakes
Salt and pepper (to taste)
1 lb. rotini pasta
1 cup mayo
¼ cup barbecue sauce
1 tablespoon Worcestershire sauce
2 tablespoons spicy mustard
2 tablespoons hot sauce
1 can whole corn
1 cup grape tomatoes, halved
1 cup cheddar cheese, cubed or shredded, for garnish
¾ cup green onion, reserve some for garnish
Instructions
FIRST STEP:
Go ahead and proceed to cook the pasta according to the package directions, drain it, drizzle it with olive oil, and set it aside.
Using a large skillet, cook the bacon, chop it, and set it to the side – go ahead and drain any excess bacon fat.
SECOND STEP:
Proceed to cook the ground meat until it is done using the same pan, pairing it with the onion, garlic powder, red pepper flakes, salt, and pepper.
Proceed to combine and stir in the mayonnaise, barbeque sauce, Worcestershire sauce, mustard, and hot sauce until everything is well-combined.
THIRD STEP:
Go ahead and add in the corn and tomatoes.
Proceed to go ahead and stir in the cooked pasta.
FOURTH STEP:
Go ahead and garnish your dish with cheese and reserved green onion.
Serve your loaded cowboy pasta and enjoy!