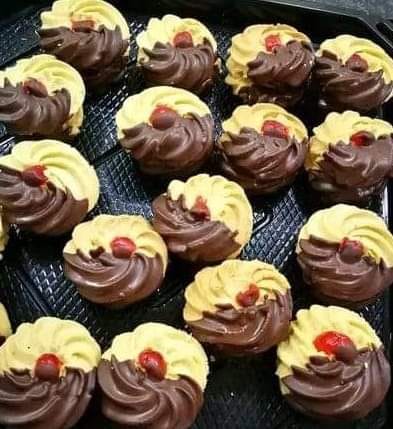 INGREDIENTS:
5 cups sifted flour
1/2 cup corn starch /Maizena
500g wooden spoon Margarine
1 cup icing sugar
3 eggs
5ml vanilla essence
METHOD
Beat Margarine and icing sugar till fluffy, add eggs 1@ a time, add vanilla and put aside.
In another bowl sift all dry ingredients
Then pour the dry to wet ingredients and mix.
Use piping bag to decorate ( here dip half side in melted chocolate ).
Bake on 350°F for 15 minutes.