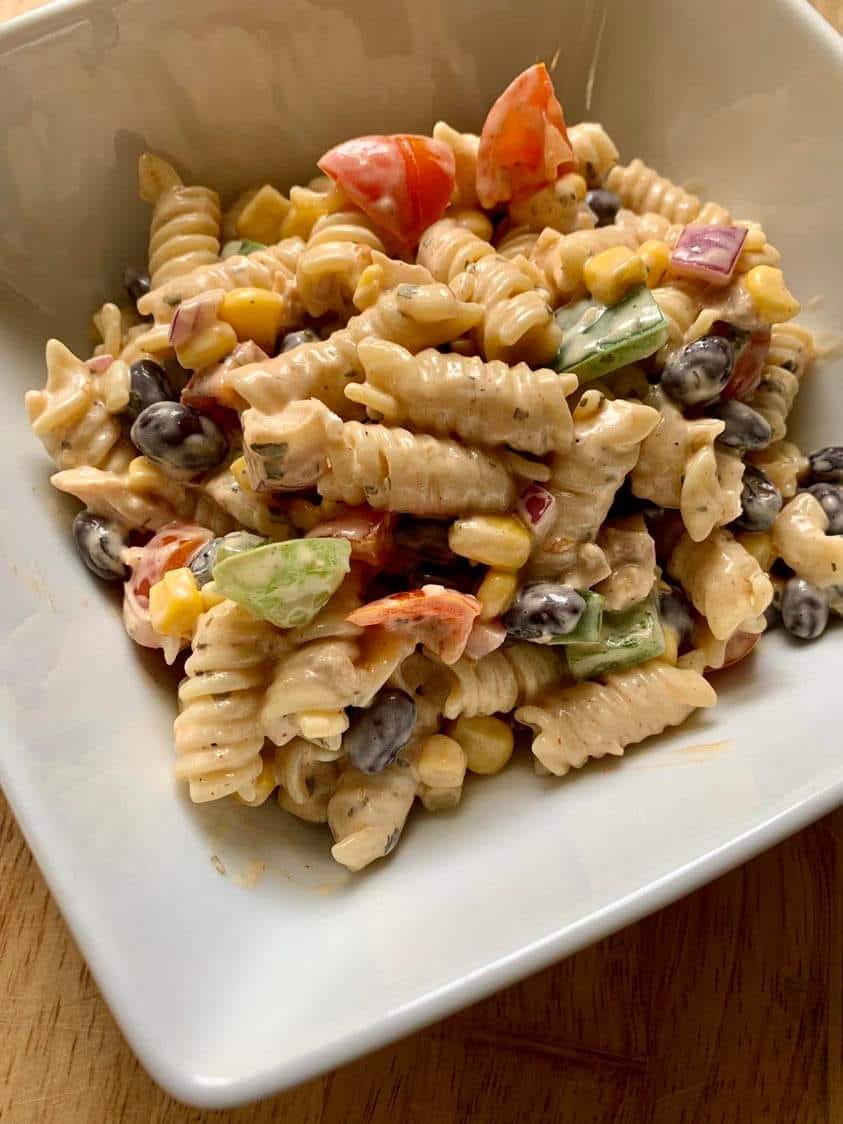 Ingredients
16 oz rotini pasta
1 can black beans
1 can corn
1 cup bell pepper
1 cup red onion
1 cup cherry or grape tomatoes
1/2 cup cilantro
2 cups grilled chicken
1 cup chipotle ranch dressing
Instructions
1. Cook noodles according to package instructions. Drain and rinse with cold water. Allow to dry.
2. Drain black beans, and corn, and rinse.
3. Dice bell pepper, red onion, and quarter the tomatoes.
4. Chop up cilantro.
5. Chop up chicken.
6. In a large bowl, stir together pasta, black beans, corn, bell pepper, red onion, tomatoes, cilantro, and chicken.
7. Stir in the chipotle ranch dressing until everything is evenly coated.
8. Cover bowl and place in the fridge for 1 hour, up to a few hours, then serve.