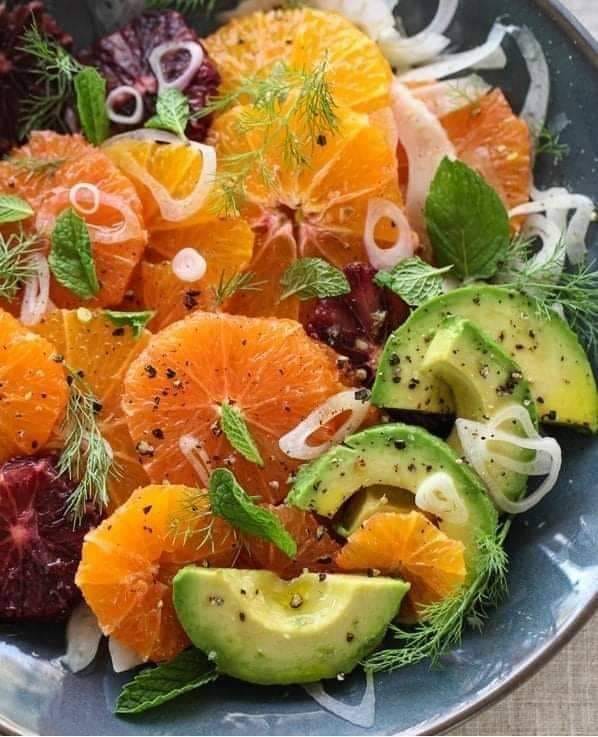 Ingredients:
* An assortment of citrus totaling about 2 1/2 to 3 pounds
* I used
* 3 navel oranges
* 3 cara cara oranges
* 2 minneola oranges
* 3 mandarin oranges
* 1 blood orange
* 1/2 fennel bulb very thinly sliced
* 1 avocado peeled, pitted and sliced
* 1/2 shallot peeled and very thinly sliced
* 1/3 cup extra virgin olive oil
* 2 tablespoons champagne vinegar
* 1 tablespoon honey
* kosher salt and freshly cracked black pepper
* 1/4 cup mint leaves
* Reserved fennel fronds
Instructions:
* Slice the peels off of the citrus and place in a bowl or on a serving plate.
Layer with thinly slivered fennel slices. Add avocado slices and shallot slivers.
* In a small bowl, slowly whisk the olive oil into the champagne vinegar until emulsified.
Add the honey and whisk to mix. Season with kosher salt and pepper.
* Pour dressing over the salad and season with more kosher salt and freshly ground pepper.
Top with reserved fennel fronds and mint leaves.