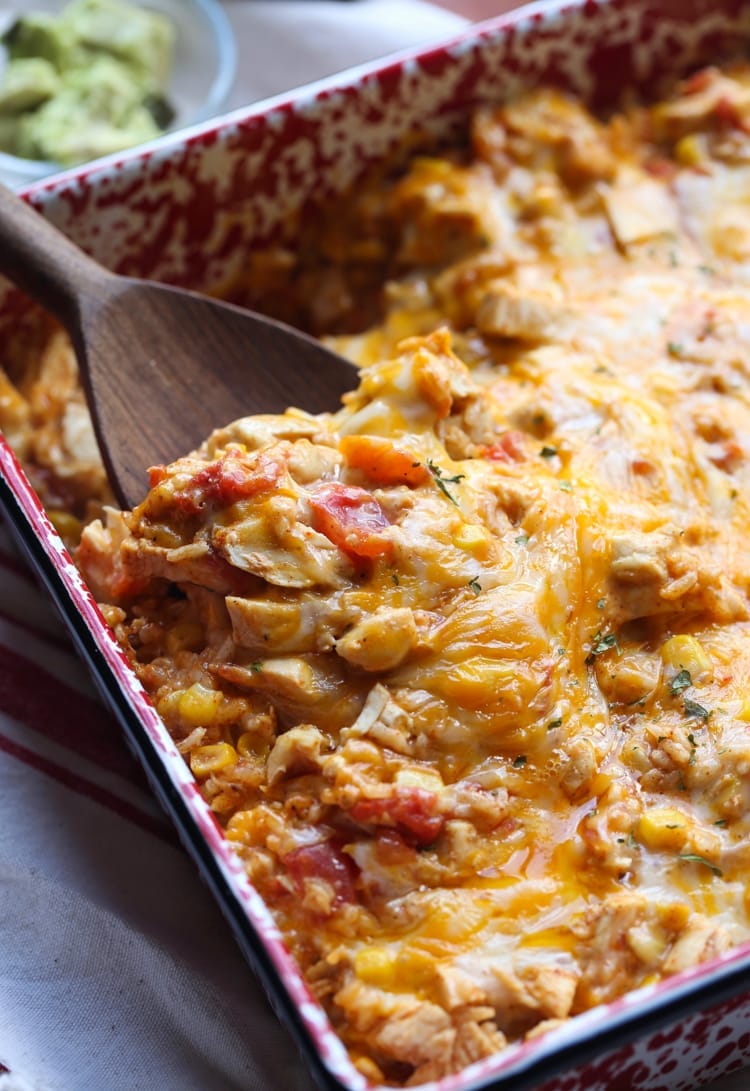 Ingredients:
4 cups cubed or shredded chicken, cooked
1 (10- ounce) can Ro-Tel, undrained
1 cup instant rice, uncooked
2 cups grated Colby Jack cheese, divided
1 (10.75- ounce) can Cream of Chicken Soup
2 tablespoons taco seasoning
2 tablespoons milk
1/2 cup canned corn, drained
optional – 1/2 cup black beans, drained
optional garnish – sprinkle with chopped cilantro or parsley
Methods:
Preheat the oven to 350°F. Lightly coat a 9×9 baking dish with nonstick spray. Set aside.
In a large bowl combine the chicken, Ro-Tel, rice, 1 1/2 cups grated Colby Jack cheese, Cream of Chicken soup, taco seasoning, milk, corn, and black beans if using. Stir to combine.
Pour mixture into prepared pan, sprinkle with remaining cheese and cover tightly with foil. Bake for 30 minutes.
Uncover and allow to sit for 5 minutes before serving.