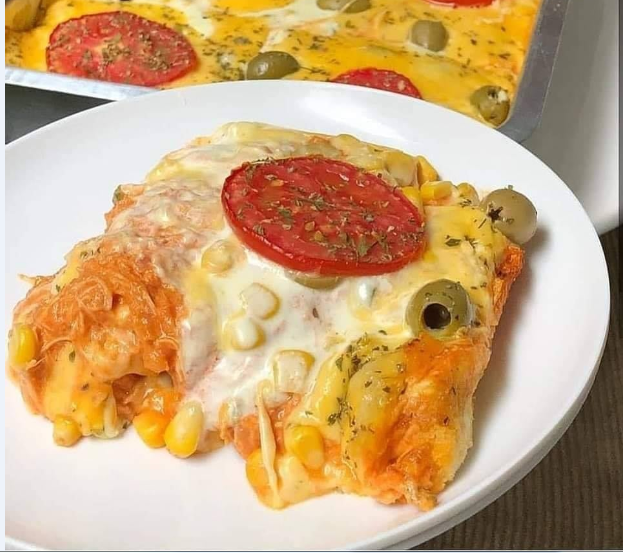 Ingredients:
1 package of wholemeal or gluten-free bread (remove the crust)
4 tablespoons unsweetened tomato sauce
600 grams of shredded and seasoned chicken
4 tablespoons of cottage cheese
300 grams of mozzarella cheese
olive to taste
corn to taste
Oregano.
Method of preparation:
In a baking dish, place all the bread, spread the tomato sauce over it and add the chicken, then the cottage cheese, cheese, olives, corn and oregano to finish, you can add slices of tomato if you like. .
Take to pre oven at 180 degrees for 15 to 20 minutes.