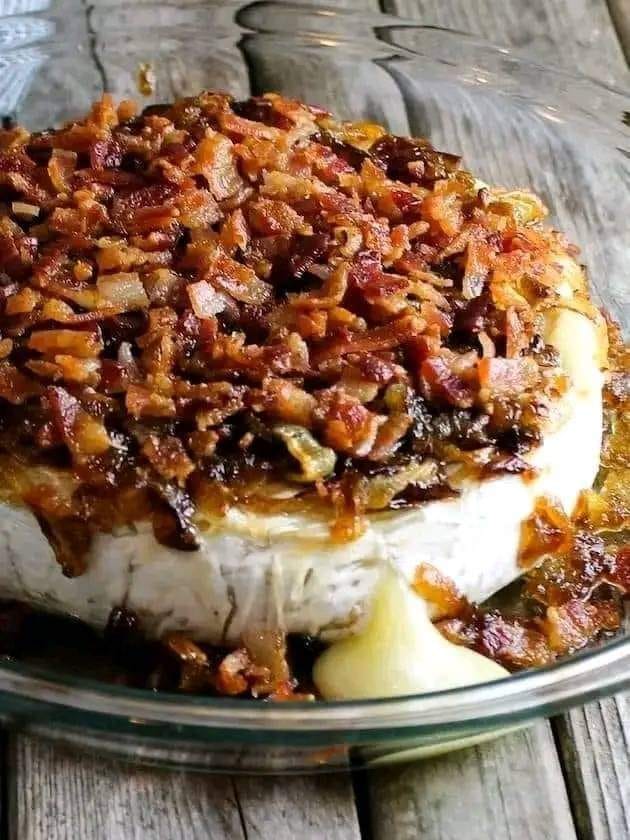 PREP TIME25 minutes
COOK TIME10 minutes
TOTAL TIME35 minutes
INGREDIENTS
1 tablespoon brown sugar (omit or use erythritol for low-carb & keto)
2 tablespoons extra light olive oil
16 ounces brie, round
2 medium yellow onions, cut into ¼-inch slices
5-6 slices of bacon
INSTRUCTIONS
Cook bacon until almost crispy, let cool and finely chop.
Caramelize onion in olive oil on medium low heat for 20 minutes. Add brown sugar a few minutes before finished. Sauté another 1-2 minutes, until the sugar is dissolved.
Top the brie with the onions and chopped bacon.
Bake at 350 degrees until soft and starting to ooze, about 10 minutes.
Serve with French bread crostini's or crackers.