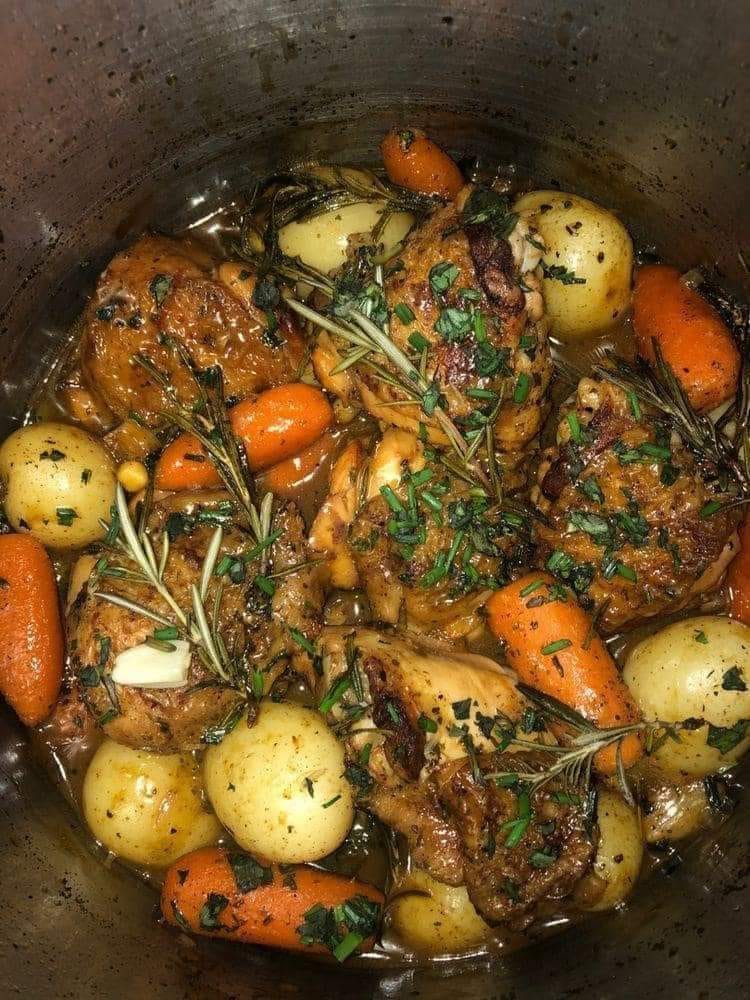 Looking for a quick and delicious chicken dinner? Try this amazing Garlic Asiago Chicken Thighs recipe!
It's super easy to make and packed with flavor.
1 1/2 lbs bone-in and skin-on chicken thighs (4-6 thighs)
2 tsp fresh thyme, chopped (or 1 tsp dry thyme)
1/2 c asiago cheese (or parmesan), grated
Preheat oven to 200°C (400°F).
Season chicken thighs with salt and pepper. Heat oil in a large skillet over medium-high heat.
Add chicken thighs and sear for 5 minutes on each side or until browned. Remove from skillet.
In the same skillet, saute onion and garlic until translucent. Add flour and thyme, and cook for 1 minute.
Pour in chicken broth, scraping the bottom of the skillet to release the brown bits. Add asiago cheese and stir until melted. Season with salt and pepper to taste.
Return chicken thighs to the skillet and spoon the sauce over. Bake in the preheated oven for 15 minutes or until done.
Don't forget to share your creations with us using the hashtag.