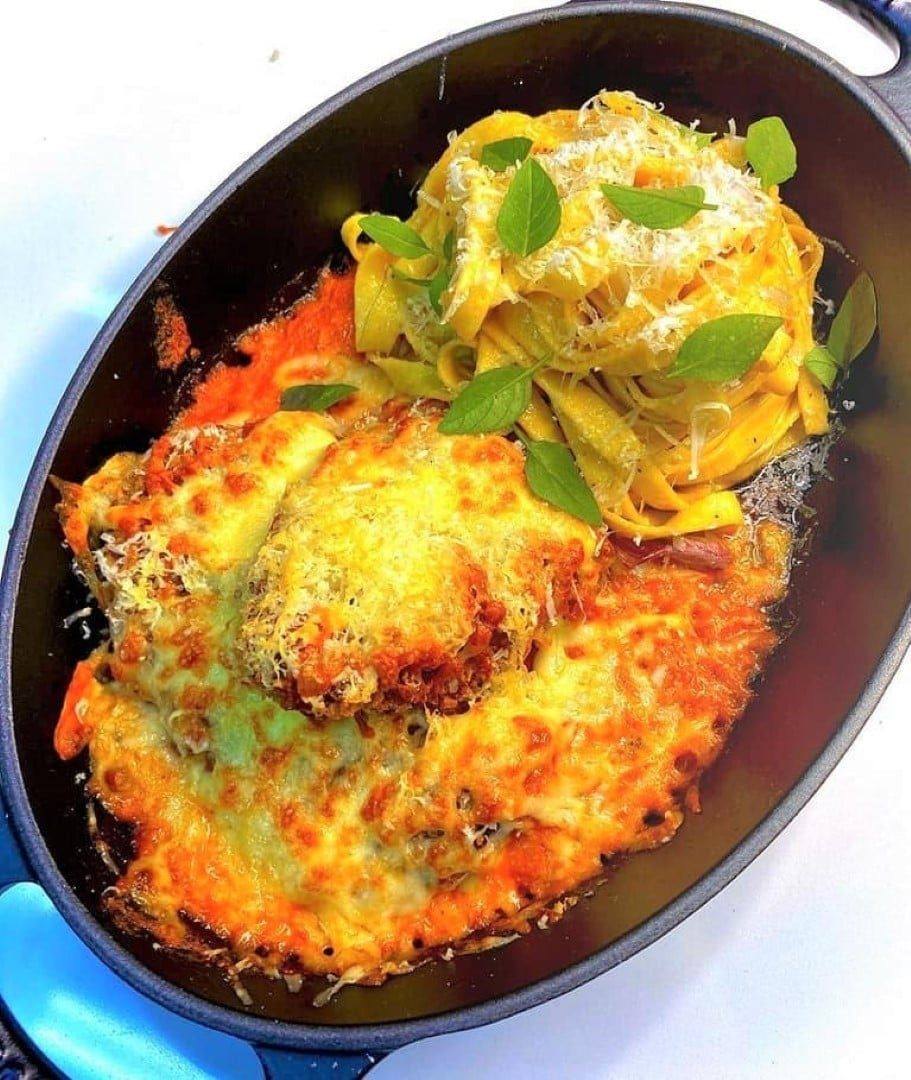 Ingredients:
1 package of noodles (500g)
Salt to taste
100 g of grated mozzarella cheese
50 g of grated provolone cheese
50 g grated Parmesan cheese
Sauce:
3 tablespoons olive oil
1 chopped onion
2 chopped tomatoes
3 cups chicken cooked and shredded
1 chicken bouillon cube
2 cans of prepared tomato sauce
Salt and black pepper to taste
Preparation method:
Cook the pasta in salted water until al dente. Drain and reserve. For the sauce, heat a pan with olive oil over medium heat and fry the onion until it wilts.
Add the tomato, chicken and sauté for 3 minutes. Add the chicken broth, sauce, and cook for 10 minutes, stirring several times. Season with salt, pepper and turn off the heat.
Gently toss cooked pasta with sauce, transfer to a platter and sprinkle with mixed cheeses before