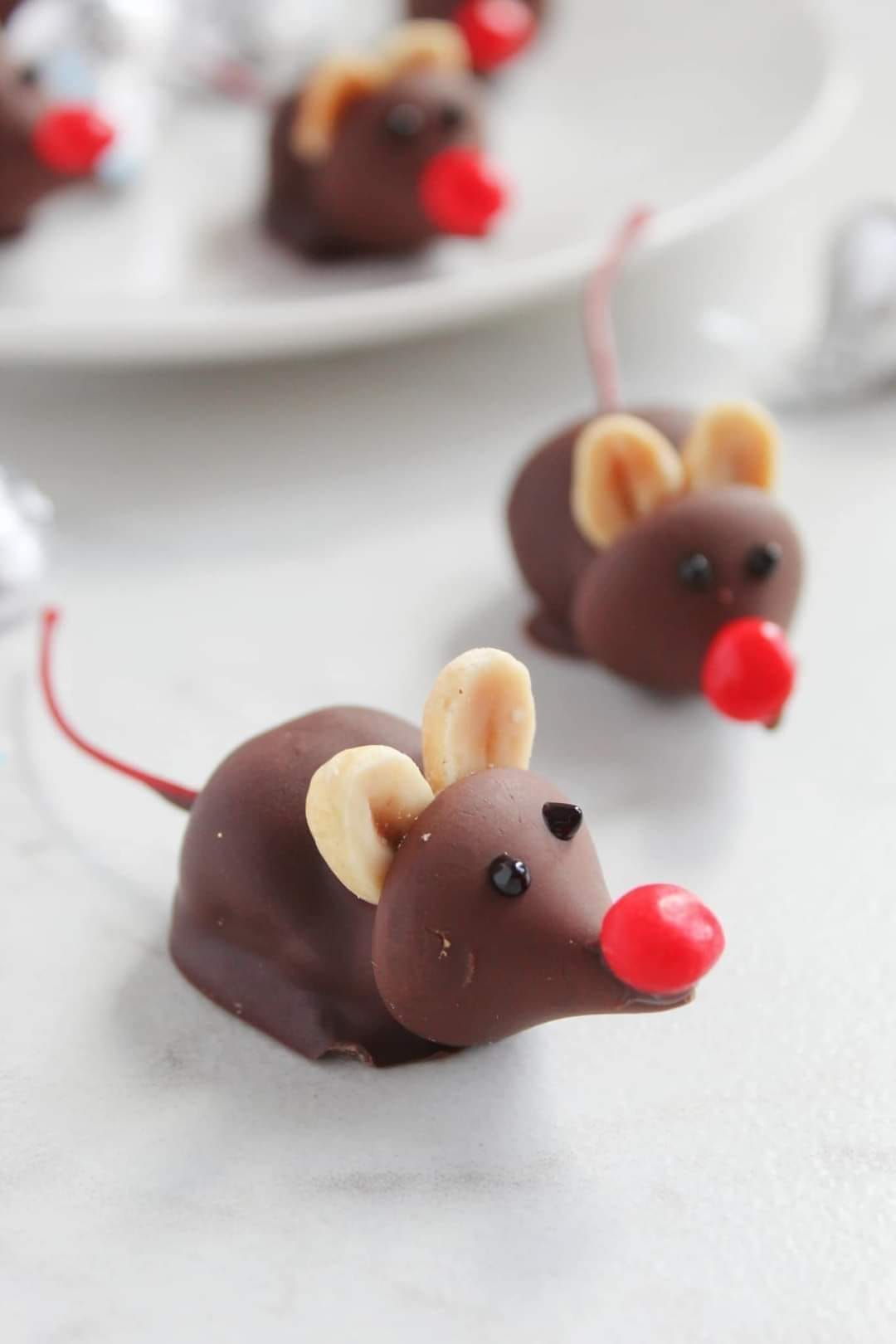 INGREDIENTS
YIELDS: 15 SERVINGS
PREP: 15 MINUTES| COOK TIME: 0 MINUTES | TOTAL TIME: 15 MINUTES
15 Hershey kisses
15 Red hots candies
15 Maraschino cherries WITH stems
1/2 cup Chocolate chips
30 Peanut halves
Small tube of black icing
INSTRUCTIONS
Line a baking sheet with wax paper and set aside.
Place the cherries on a paper towel-lined plate and pat them dry to get as much moisture off of them as possible.
Melt the chocolate chips according to package directions.
Holding the stem of a cherry, dip it into the melted chocolate.
Place the chocolate coated cherry on it's side on the prepared baking sheet.
Press a hershey kiss into the opposite side of the cherry from the stem.
Add two peanut halves in the top between the cherry and hershey kiss for the mouse's ears.
Add a dab of melted chocolate on the back of a red hot and place it on the end of the hershey kiss for the mouse's nose.
Use the black icing to dot two eyes on the hershey kiss to complete the mouse.
Repeat this process with the remaining ingredients.
ENJOY!