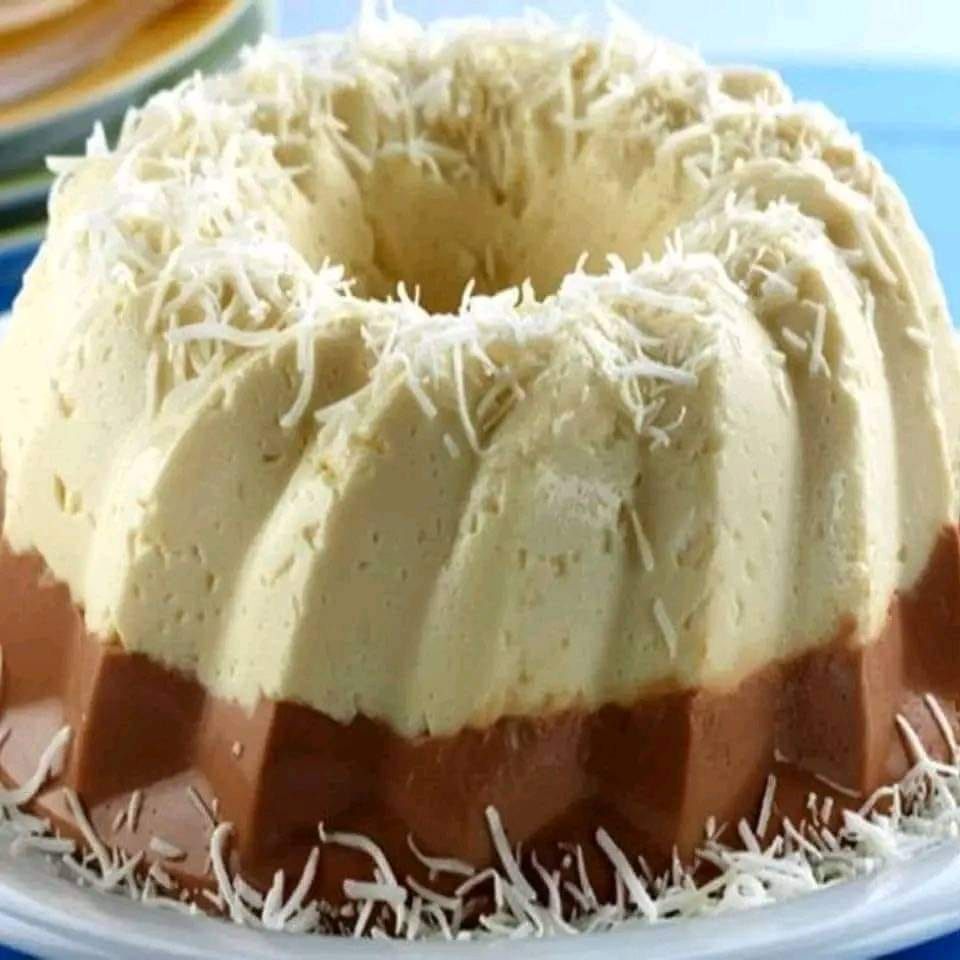 INGREDIENTS
white cream:
1 can of condensed milk
1 can of cream
1 cup of milk (tea)
2 tablespoons cornstarch
100g of grated coconut.
Chocolate cream:
1 can of condensed milk
1 can of cream
1 cup of milk (tea)
2 tablespoons cornstarch
1 tablespoon cocoa powder
150g chopped milk chocolate
INSTRUCTIONS
White cream:
Put the condensed milk, cream, milk, cornstarch in a blender and beat until a homogeneous mass is formed.
Stir in the shredded coconut and blend (if you like the texture of coconut, blend just a few seconds).
Then pour the mixture into a saucepan, bring to a simmer and stir constantly until thickened. Reserve
Chocolate cream:
Beat condensed milk, milk cream, corn starch and chocolate powder in a blender.
Put the mixture in another pan, bring it back to a low heat, stirring constantly until it thickens.
Turn off the fire, add the chocolate and mix very well until it melts completely.
Pudding Assembly:
Separate a large form for pudding, those with a hole in the middle.
Grease with margarine and first place the white cream and then the chocolate cream.
Take it to the fridge and leave it until it's very firm.
Develop and serve with grated coconut or chocolate syrup!