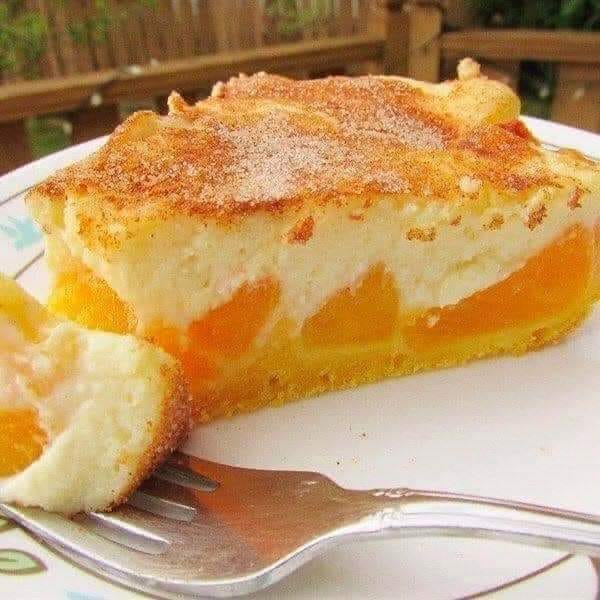 Ingredients
3/4 cup all-purpose flour
1/2 teaspoon salt
1 teaspoon baking powder
1 (3 ounce) package non-instant vanilla pudding mix
3 tablespoons butter, softened
1 egg
1/2 cup milk
1 (29 ounce) can sliced peaches, drained and syrup reserved
1 (8 ounce) package cream cheese, softened
1/2 cup white sugar
1 tablespoon white sugar
1 teaspoon ground cinnamon
Directions
Preheat oven to 350 degrees F (175 degrees C).
Grease sides and bottom of a 10 inch deep-dish pie pan.
In a medium mixing bowl, mix together flour, salt, baking powder and pudding mix. Mix in butter, egg and milk.
Beat for 2 minutes. Pour mixture into pie pan. Arrange the peach slices on top of the pudding mixture.
In a small mixing bowl, beat cream cheese until fluffy.
Add 1/2 cup sugar and 3 tablespoons reserved peach syrup.
Beat for 2 minutes.
Spoon mixture over peaches to within 1 inch of pan edge.
Mix together 1 tablespoon sugar and 1 teaspoon cinnamon, and sprinkle over top.
Bake in preheated oven for 30 to 35 minutes, until golden brown.
Chill before serving.