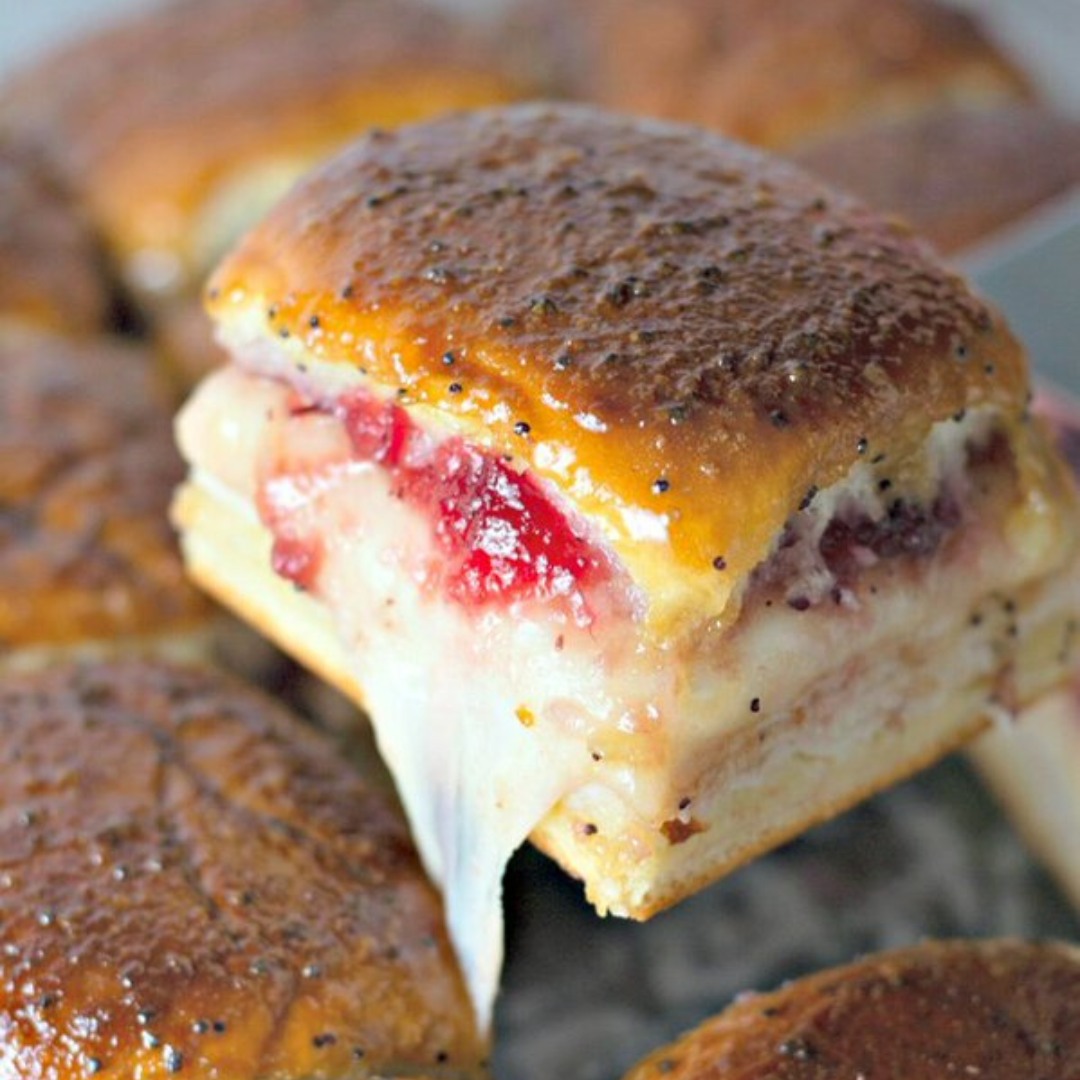 Savor the deliciousness of Turkey Cranberry Sliders 
, featuring layers of turkey, cranberry sauce, and provolone cheese, all baked to perfection on sweet Hawaiian rolls! 

▢1 pkg Hawaiian Sweet Rolls 12 count
▢8 ounces turkey lunch meat or leftover fully cooked turkey
▢1 cup prepared cranberry sauce
▢8 ounces provolone cheese
▢1/4 cup butter melted
▢2 teaspoon dijon mustard
▢2 teaspoons Worcestershire sauce
▢2 Tbsp brown sugar
▢½ teaspoon poppy seeds
Preheat your oven to 350°F (175°C). 

Cut the entire package of Hawaiian Sweet Rolls in half horizontally. Place the bottom half in a greased 9×13-inch baking dish. 

Layer turkey lunch meat (or leftover cooked turkey) evenly over the bottom half of the rolls. 

Spread prepared cranberry sauce over the turkey layer. 

Lay slices of provolone cheese over the cranberry sauce. 

Place the top half of the Hawaiian Sweet Rolls over the cheese to create a sandwich. 

In a mixing bowl, combine melted butter, Dijon mustard, Worcestershire sauce, brown sugar, and poppy seeds. Mix well. 

Pour the butter mixture evenly over the top of the sandwich. 

Cover the baking dish with aluminum foil and bake in the preheated oven for about 20-25 minutes, or until the cheese is melted and the sliders are heated through. 

Once done, remove the foil, slice the sliders, and serve hot!