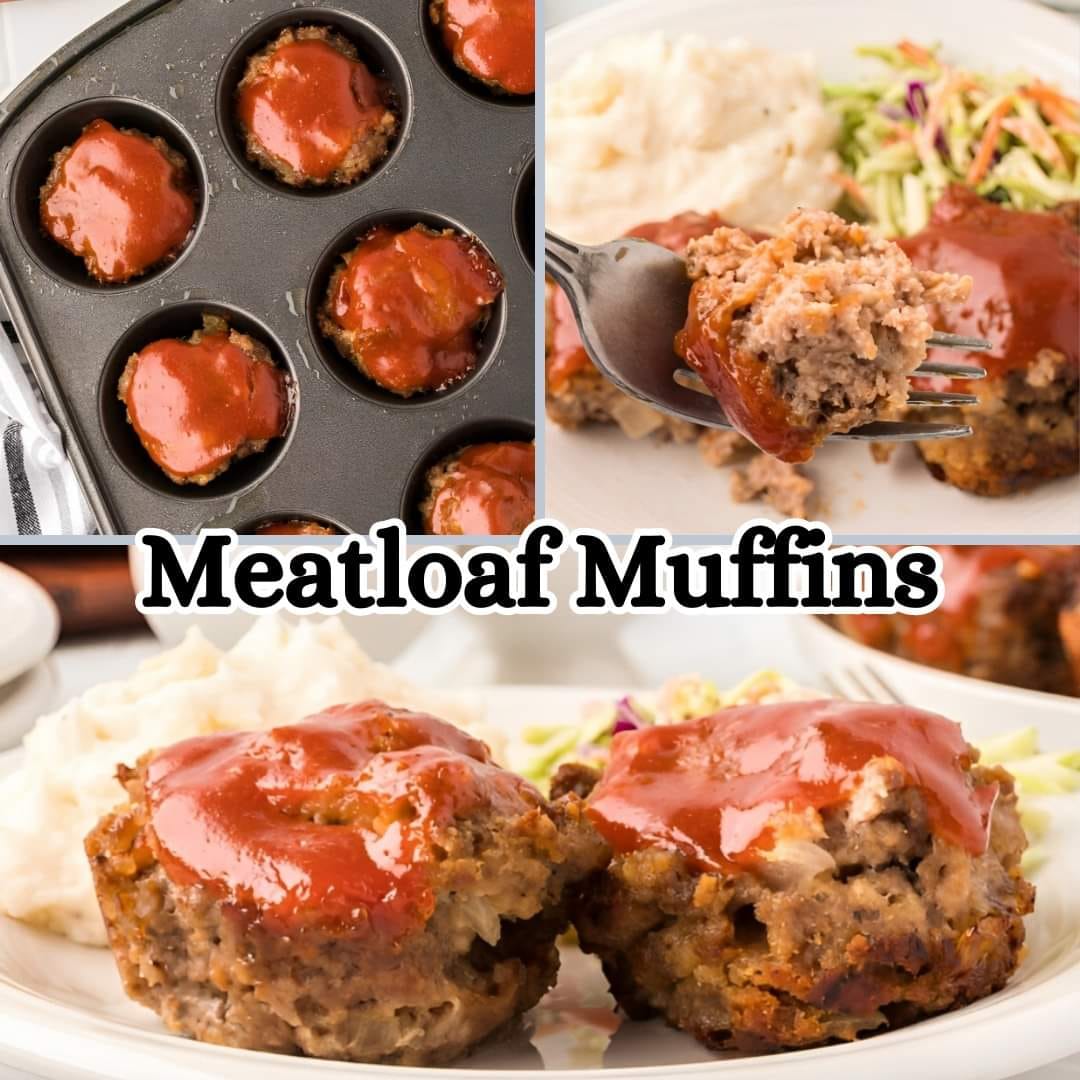 Meatloaf Muffins are adorable mini meatloaves topped with a sweet and tangy sauce, making them a comforting and flavorful meal in a convenient muffin-sized package. 
Ingredients:
– 1 tablespoon butter
– 1 small onion, chopped
– 1-1/2 pounds lean ground beef
– 1 large egg, slightly beaten
– 1 cup milk
– 1 cup dried plain bread crumbs
– Salt and pepper, to taste
– 3 tablespoons light brown sugar
– 3 tablespoons prepared yellow mustard
– 1/2 cup ketchup
Instructions:
 Preheat your oven to 350°F (175°C).
 In a medium skillet, melt the butter over medium heat. Add the chopped onion and sauté until it becomes translucent. Remove from heat and set aside.
 In a large bowl, combine the ground beef, slightly beaten egg, milk, bread crumbs, sautéed onions, salt, and pepper. Mix until well combined.
 Shape the mixture into individual muffin-sized meatloaves and place them into muffin cups or on a baking sheet.
 In a separate small bowl, mix together the brown sugar, mustard, and ketchup to create a sauce.
 Spoon a small amount of the sauce over each meatloaf muffin, spreading it evenly.
 Bake in the preheated oven for approximately 30 minutes or until the meatloaf muffins are cooked through and the internal temperature reaches 160°F (71°C).
 Once done, remove the meatloaf muffins from the oven and let them rest for a few minutes before serving.
 Enjoy your delicious Meatloaf Muffins with a side of your favorite veggies or potatoes!